Group
42K • COT.7h00m • IDR.500/900rb
21K • COT.4h00m • IDR.400/750rb
10K • COT.2h30m • IDR.350/600rb
5K • COT.2h00m • IDR.175/250rb
1K • IDR.75/150rb
•• Road Run
Ticket
• Early Bird start 28 Feb 2018 only 2000 Slots
Online.
Individual EN •
goo.gl/MRDJy7
Individual ID •
goo.gl/zZxUAK
• Normal Reg. TBA
RPC
25-27 Oktober 2018 ~ TBA
etc
Peserta WNI kategori Full Marathon dan berusia 40 tahun atau lebih pada 28 Oktober 2018, akan masuk dalam kategori Marathon Master 40+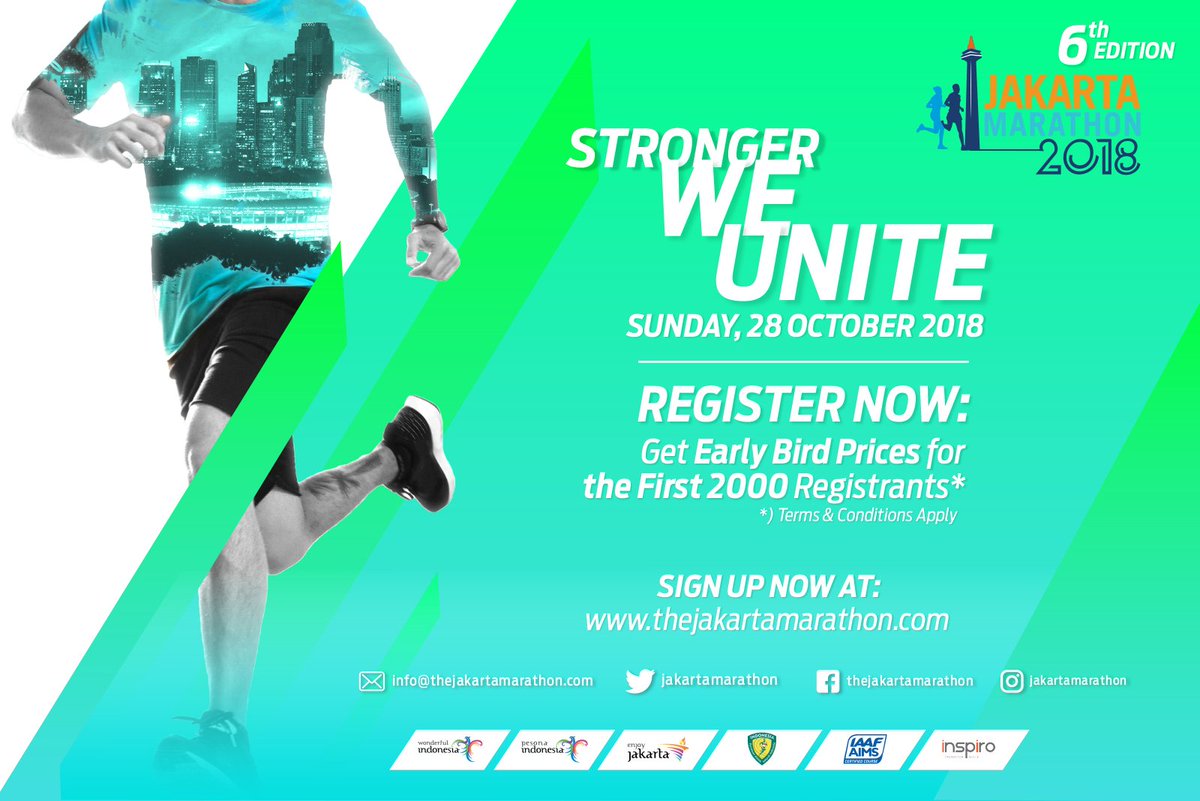 Jakarta Marathon • 2018
Jakarta Marathon is the first official International Marathon in Indonesia, was held in the capital city of Indonesia. Jakarta Marathon is promoted and organized by Inspiro. Jakarta Marathon scheduled annually every end of October.
Despite of various challenges, Jakarta Marathon was a great event to promote Sport Tourism in the Indonesian capital of Jakarta. The run course of the marathon is covering Jakarta's city landmarks, such as Old Town/Kota Tua, Pasar Baru, Jakarta Cathedral Church, Istiqlal Mosque, Bundaran HI, Pancoran Statue, and GBK Stadium. The event also be enlivened with Festival and live music performances whereby at several spots in the course, runners and spectators would be pampered with entertainment stages presenting lively Indonesian traditional arts and culture performances and also festive and splendid contemporary pop arts.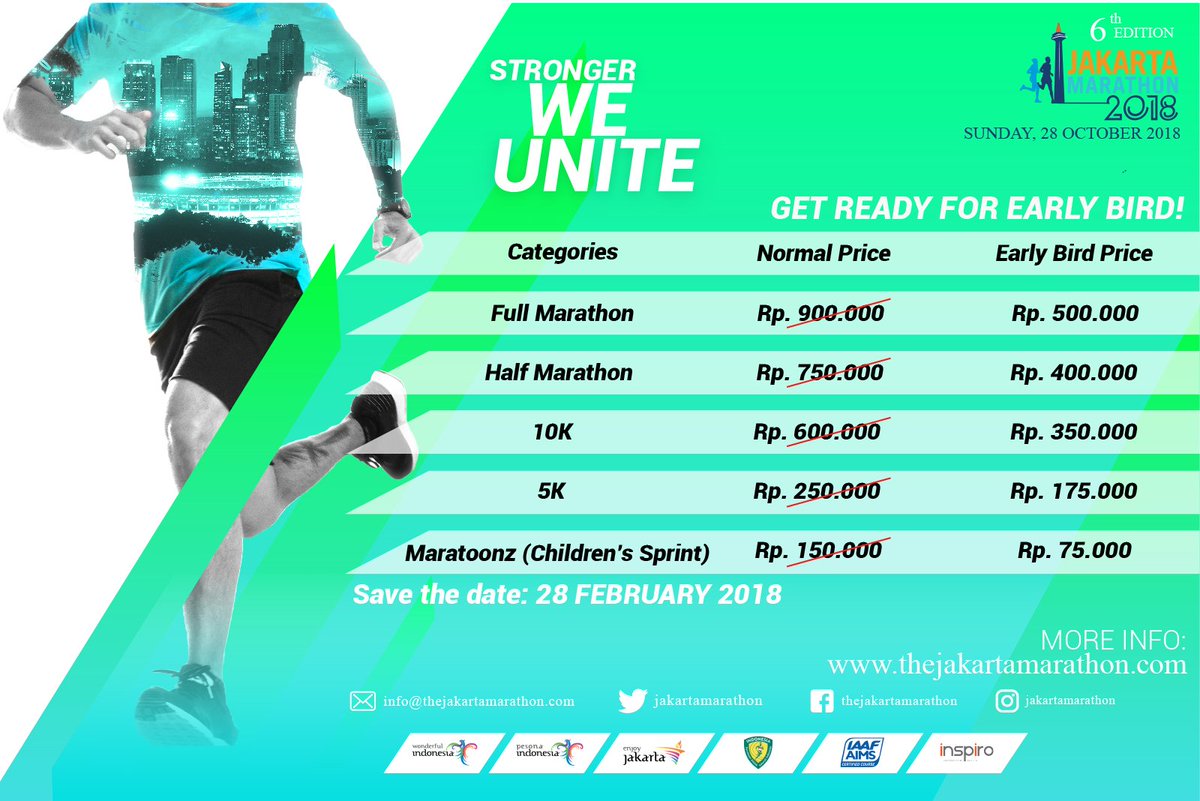 LariKu.info/jakm18