When : Where
30 July 2016 @ Pantai Karnaval, Ancol Taman Impian, Jakarta Utara
Group
5K • Road Run • Night Run • Color Run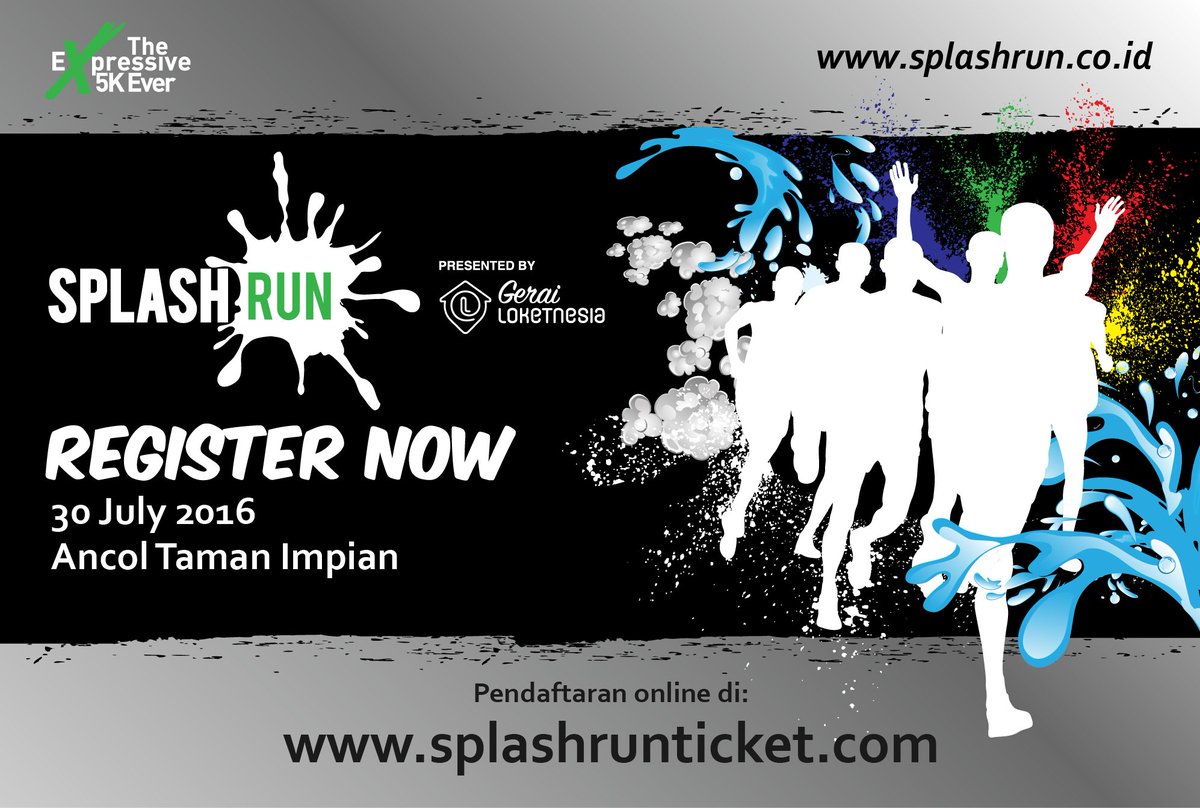 Splash Run 2016
Splash Run, also known as the Expressive 5k Ever, is a challenging non-competitive 5km fun run. Go through our unique unforgettable course with your friends, family or peers and capture the moments for sharing and expressed it in your digital platform. Be a splash runner and enjoy the experiences!
Splash Run adalah acara "Fun Run" berjarak 5 Km. Anda akan melewati rintangan unik dan penuh kecerian. Rekam dan berbagi pengalaman di sosial media bersama teman, saudara, dan rekan anda. Jadilah "Splash Runner" nikmati pengalaman dan keseruannya!!
…
---
Other Running Events ...
Run for Fun – Jakarta • 2017 When 27 Agustus 2017 Where Taman Impian Jaya Ancol, Ancol, Pademangan, Jakarta Utara, DKI Jakarta Group 5K • Obstacle/Fun/Road Run Web Ticket Early Bird IDR.150rb […]
PacarRun 2017 When 12 Februari 2017 @ 05.00 Where Segarra Ancol, Pantai Carnaval, Taman Impian Jaya Ancol, Jakarta Utara, DKI Jakarta Group 5K • • Thematic/Fun/Road Run Web PacarRun•com or […]
DV Run ~ 2016 When 04 Desember 2016 Where Taman Impian Jaya Ancol, Jakarta Utara, DKI Jakarta Group 5K •• Road / Charity Run Web dvrun.kmbd.info or goo.gl/eaqJzY […]