When
Minggu, 19 November 2017
Group
10K • IDR.200rb
21K • IDR.350rb
42K • IDR.500rb
•• Road Run
Ticket
Early Bird 30% Discount until 17 Juli 2017 • Voucher Code.
BJBM2017
Online.
LariKu.info/bormar
etc
RPC. 16–18 November 2017 @ Semanggi Ballroom, Grand Artoz Hotel, Magelang, Jawa Tengah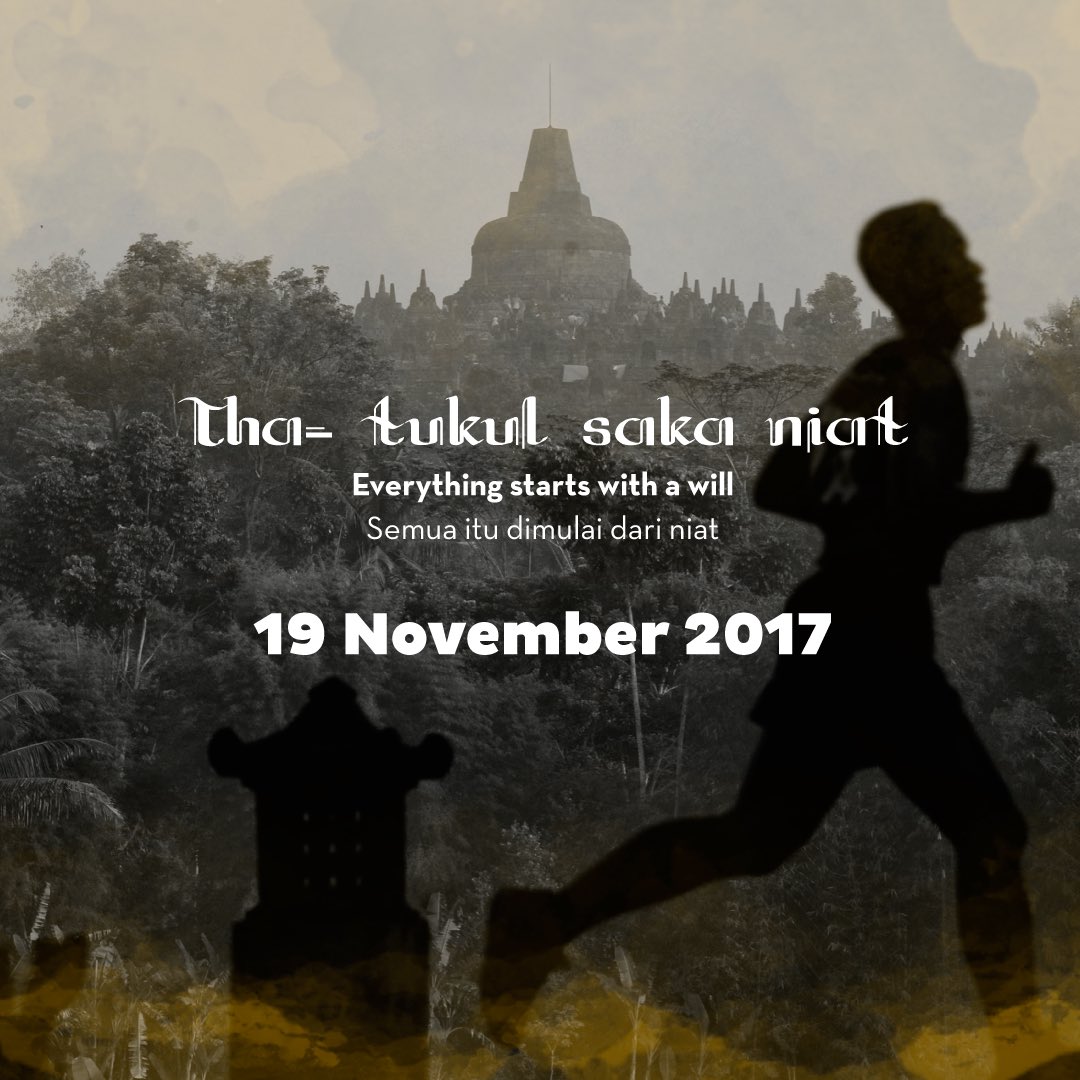 ????????? ???????? • 2017
Government of Central Java and Bank Jateng, in collaboration with KOMPAS Daily held
Bank Jateng Borobudur Marathon 2017
, a running race event with "Reborn Harmony" as its main theme. Pemerintah Provinsi Jawa Tengah dan Bank Jateng, bersama Harian KOMPAS menyelenggarakan Bank Jateng Borobudur Marathon 2017, sebuah acara lomba lari mengusung "
Tumbuh Kembali Dalam Keselarasan
" sebagai tema utama.
LariKu.info/bjbm17
Borobudur Marathon • 19 November 2017