Group
5K Fun Run • IDR.130rb
Olympic Distance Individual/Team • IDR.1430/3705/4615rb
Sprint Distance Individual/Team • IDR.1170/2730rb
•• Triathlon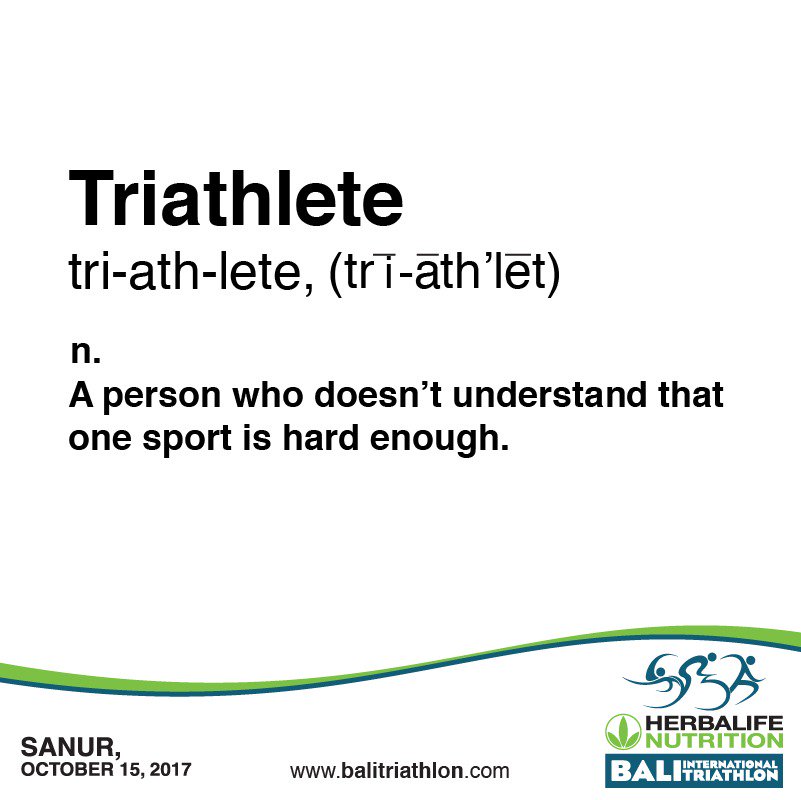 Herbalife Bali International Triathlon • 2017
The tenth annual Herbalife Bali International Triathlon returns to the Island of the Gods on October 15, 2017. This "
Triathlon for the Soul
" now has a new course steeped in Balinese culture, starting and finishing in Sanur, the largest traditional village in Bali. The triathlon joins the weeklong Sanur Village Festival showcasing Bali's Spirit of Heritage with a variety of cultural and athletic events.
Herbalife Bali International Triathlon. The experience of a lifetime. Race on the Island of the Gods.
The new course changes will improve safety and the athlete experience. Sanur, the largest traditional village in Bali, is less developed than Jimbaran Bay and will allow for full road closures and add in additional traditional Balinese cultural experiences.
To accommodate a growing number of race participants and spectators, the 2017 Herbalife Bali International Triathlon will remain at the picturesque and welcoming traditional village of Sanur.
As in years past, the swim start of the race starts just after sunrise with this year's race stroking the calms waters off Sanur's Mertasari Beach, followed by bike sprints down the Ngurah Rai By Pass in Sanur to the IB Mantra By Pass in Gianyar and back to the beach side transition area before finishing with a road race through the streets of Sanur.
LariKu.info/hbii17 Herbalife Bali International Triathlon


•

15 Oktober 2017