When
26 November – 12 Desember 2021
Venue
Bebas / Anywhere (GPS Base)
Group
Virtual Duathlon
Individual
15DP / 15K • Run
15DP / 75K • Ride
Team Duathlon
30DP • Regular
60DP • Pro
–
Online 🎟
bit.ly/hydrococoduathlon21
Reg. by App. 🎫 Cause ID :
HydroCoco Duathlon ~ Google Play
Reg ends 25 November 2021
Info
Cause ID @ 09.00 – 18.00 WIB
RPC
💳 e-Bib 🎗️
Twibbon
👕 100 Jersey 🏅 100 Medal 🛡️ e-Badge 📜 e-Certificate 🎁 Doorprize
EO
Hydro Coco Indonesia x Cause ID
etc
Distance Point (DP) Conversion! 1 km Running = 1 DP & 5 km Cycling = 1 DP.
Pengguna Garmin, Strava atau Suunto, bisa menghubungkan dengan aplikasi Cause agar tercatat otomatis.
Team Duathlon hanya diperbolehkan terdiri dari 1 (satu) pelari dan 1 (satu) pesepeda
Team Duathlon wajib mengumpulkan DP dengan rasio 50:50 / masing-masing peserta wajib mengumpulkan min. 15 DP untuk Reguler dan min. 30 DP untuk Pro.
Multiple Activity/Submit on 26 Nov – 12 Des 2021.
Periode Validasi 13-19 Desember 2021.
Hadiah dikirim paling lambat satu bulan setelah pengumuman pemenang.
Sudah termasuk biaya pengiriman ke seluruh Indonesia.
HydroCoco Duathlon Virtual • 2021
Hey, Runner & Goweser. Are you ready to be a Winner? Ini waktunya untuk #ChallengeYourLimit. Ajang ini tujuan untuk mengajak masyarakat memulai gaya hidup yang aktif dan sehat melalui olahraga. Ini merupakan acara pertama Hydro Coco yang diselenggarakan dengan format Duathlon, dimana satu pelari dan satu pesepeda membentuk sebuah tim untuk menaklukan tantangan jarak yang disediakan oleh Hydro Coco.
Berbagai hadiah doorprize dan medali eksklusif menanti bagi para peserta yang berhasil menyelesaikan pertandingan hingga garis akhir. Siapkan diri kamu dari sekarang untuk mengikuti event duathlon terbesar yang pernah diadakan dan paling ditunggu. Ayo, ikutan #HydroCocoDuathlon, event Duathlon virtual terbesar yang pernah ada.
Segera daftar! GRATIS sebelum kehabisan slot!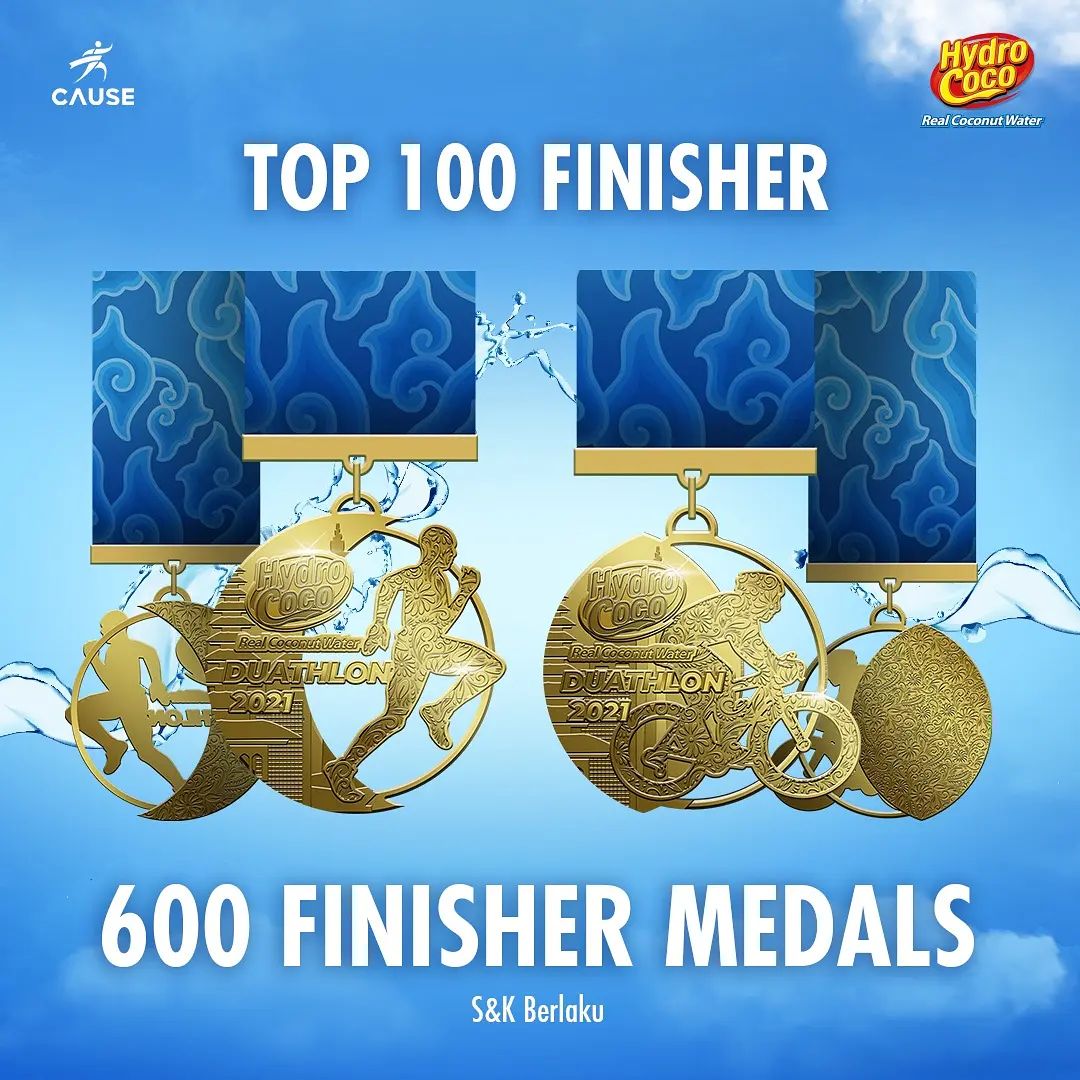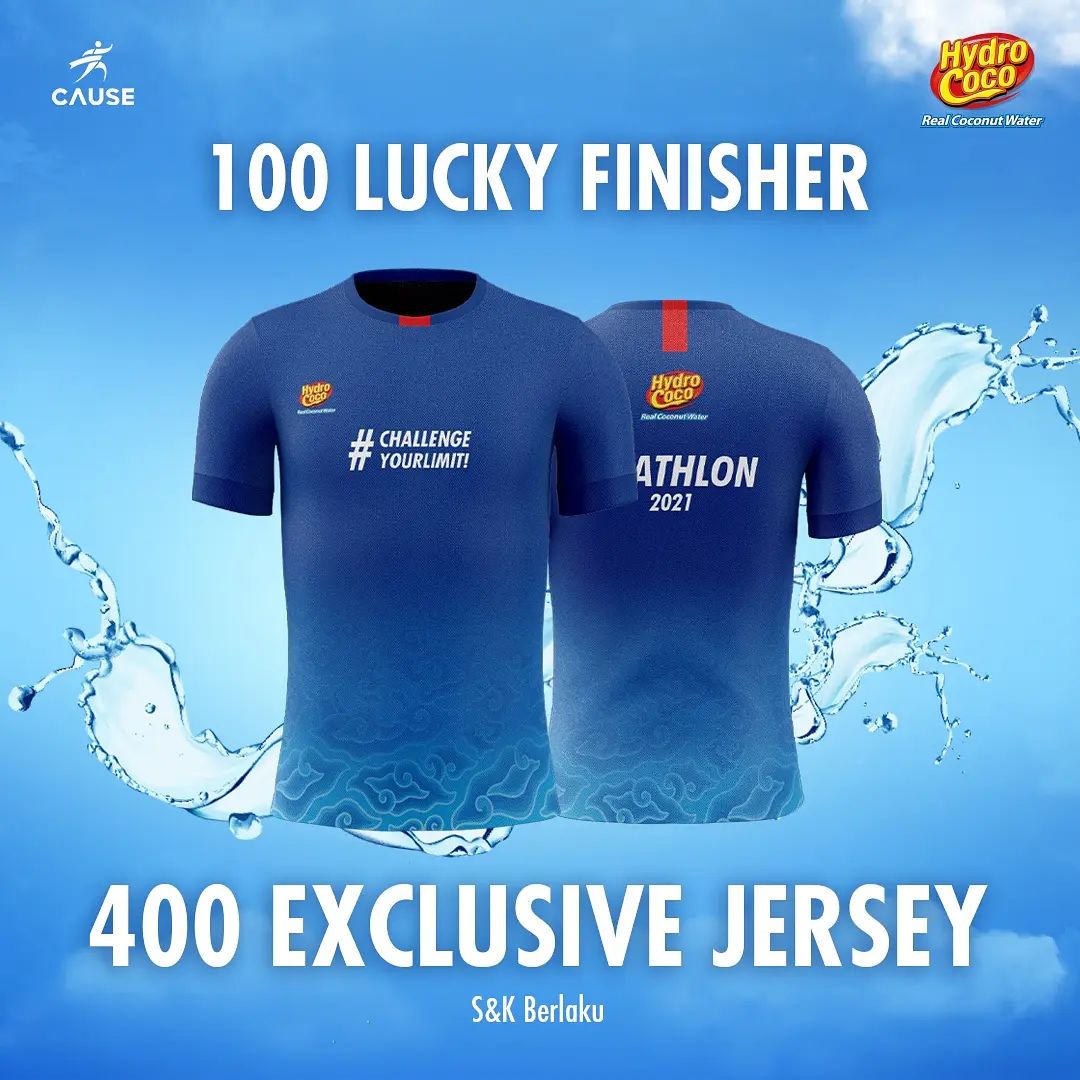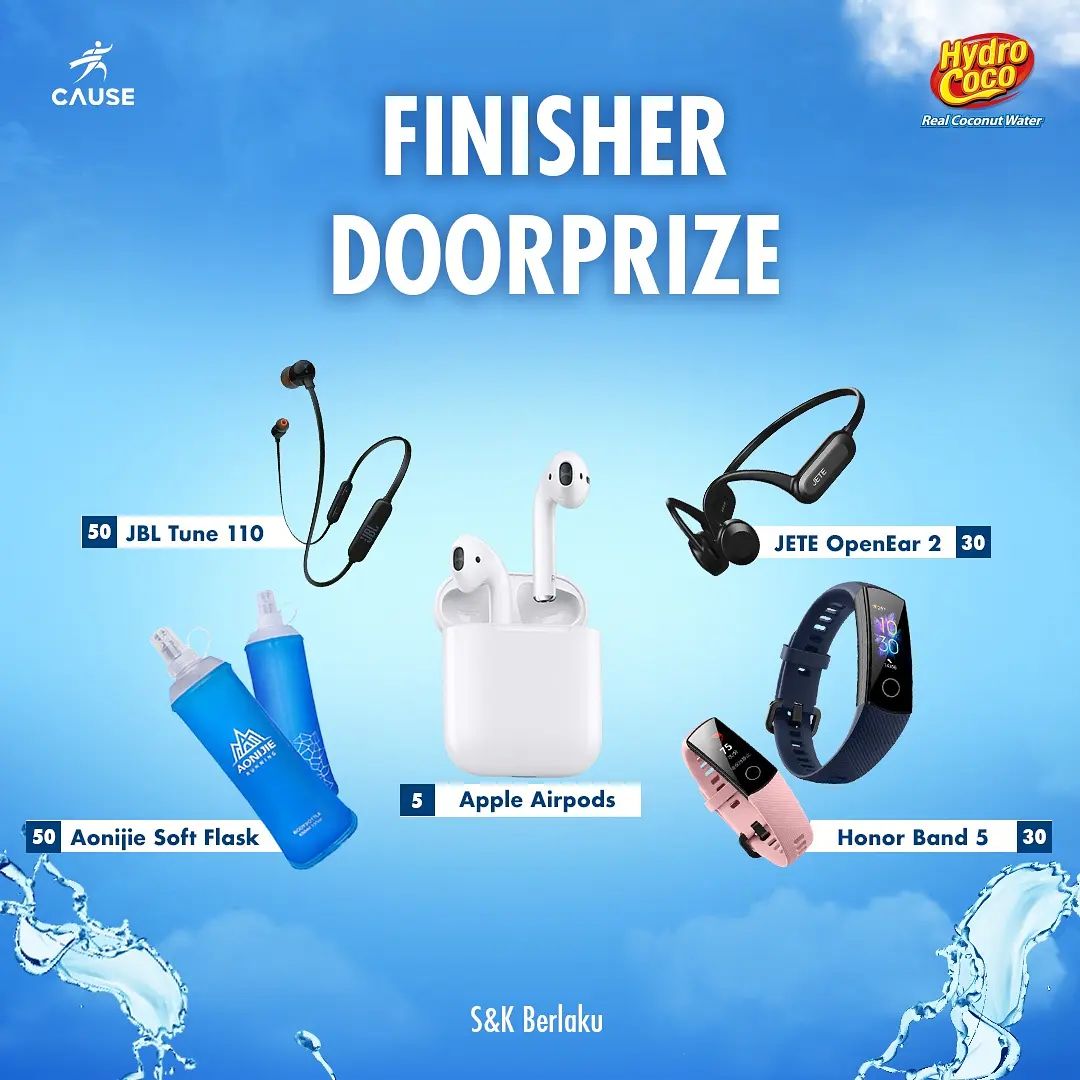 // myAutoSlides - every 2.5 seconds ⏳ ?>
LariKu.info/HCD21

HydroCoco Duathlon Virtual


•

26 November – 12 Desember 2021
IG. #HydroCocoDuathlon