Group
Single / Team ••• Triathlon
Swim 1.9K • Bike 90K • Run 21.1K
IronKids • 1.5K •• Fun/Road Run
Open until
Early Bird • 9 Jan 2018 – US$.297/378
Normal • 10 Jul 2018 – US$.351/426
Extended • 31 Jul 2018 – US$.426/459
IronKids – US$.30
Online.
bit.ly/ironmanbintan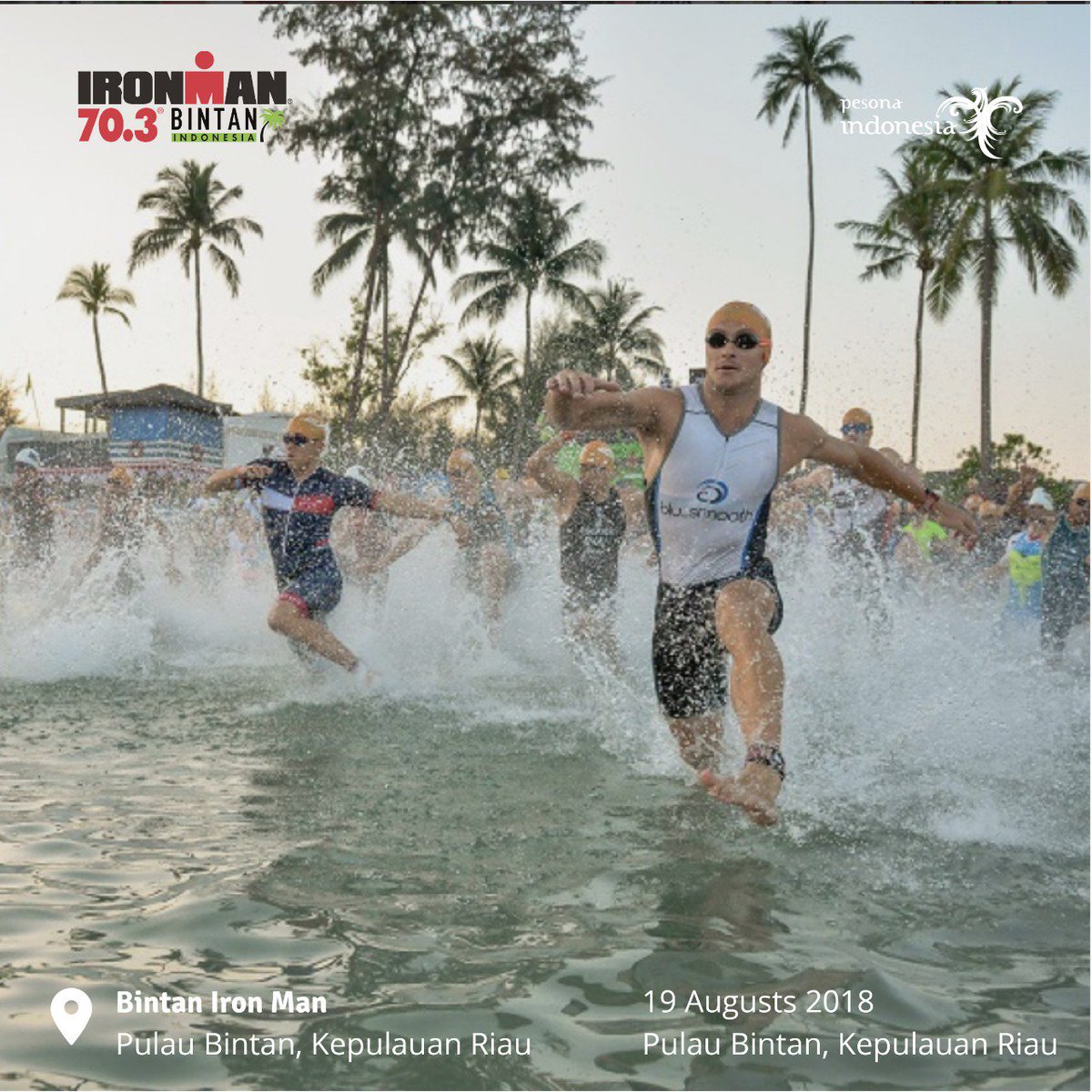 Indofood Ironman 70.3 Bintan • 2018
Voted BEST long-distance swim and bike course in Asia in 2016, Bintan treats athletes to a paradise of calm crystal-clear waters, lush green forests, rolling hills and lively local crowd.
Starting from a pearl-white sandy beach, the swim takes place in flat crystal-clear waters, followed by a bike journey among lush green tropical forests, red earth rolling hills and a very cheerful crowd of local villagers and school kids. The 3-lap run course around the Lagoi Bay lake offers plenty of cheering opportunities for families and friends.
Bintan is an ultimate triathlon destination, with perfect swimming conditions and a high quality road network snaking through this tropical paradise. The course is designed to offer both a fast and furious competition and a feast for the senses.
Ironman Bintan is an early qualifier for the 2019 IRONMAN 70.3 World Championships in Nice, France with 30 slots up for grabs.
LariKu.info/IronB18 Indofood Ironman 70.3 Bintan


•

19 Agustus 2018