Group
3K Fun Walk
5K Fun Run
•• Charity/Road Run/Walk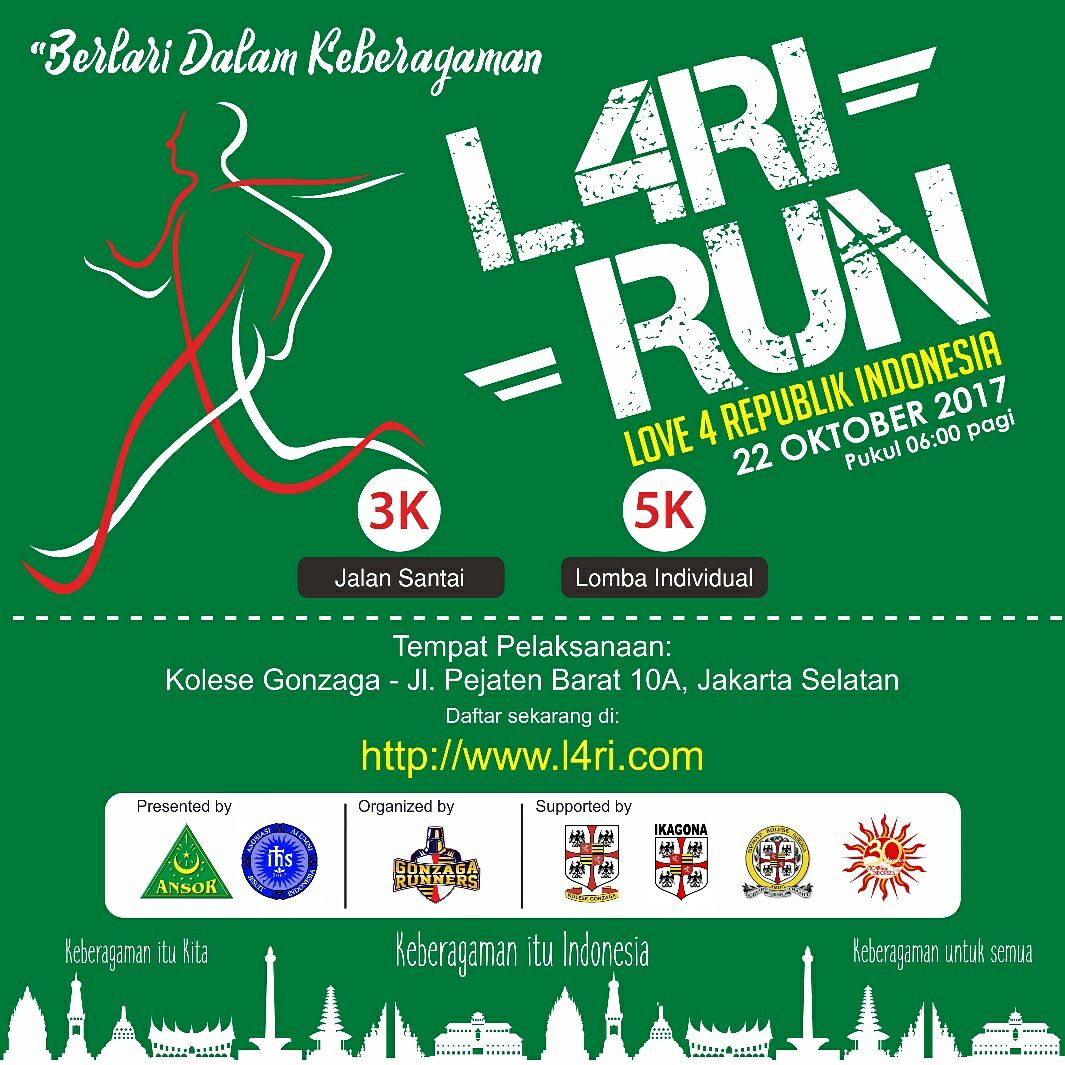 L4RI Run • 2017
L4RI RUN adalah bentuk inisiatif kegiatan sosial tahunan Asosiasi Alumni Jesuit Indonesia (AAJI) yang menggabungkan olah-raga lari dengan kegiatan beramal dan sosial.
Pada tahun 2017 ini, AAJI bekerja sama dengan Gerakan Pemuda ANSOR untuk menggelontorkan kegiatan tahunan ini dengan tema khusus, yaitu keberagaman. Gonzaga Runners ditunjuk sebagai penyelenggara untuk kegiatan ini. Dengan bertajuk "
Berlari Dalam Keberagaman
", L4RI RUN (Love 4 Republik Indonesia) dipersiapkan untuk merayakan keberagaman bangsa Indonesia yang plural.
Bhinneka Tunggal Ika [Unity in Diversity] is the official national motto of Indonesia. So our theme of this event is the togetherness in Diversity with one goal of happiness and health.
LariKu.info/l4ri17 L4RI Run


•

22 Oktober 2017
IG. #L4RIrun