When
Minggu, 14 Mei 2017 @ 06:00
Venue
Monumen Mandala Pembebasan Irian Barat, Ujung Pandang, Makassar, Sulawesi Selatan
Early Bird • IDR.225/270rb – until 7 April 2017
Normal Price • IDR.250/300rb – until 5 Mei 2017
Online.
bit.ly/GTR2017MAKASSAR
RPC
League Quick Dry Race Tee , Bib + Timing Chip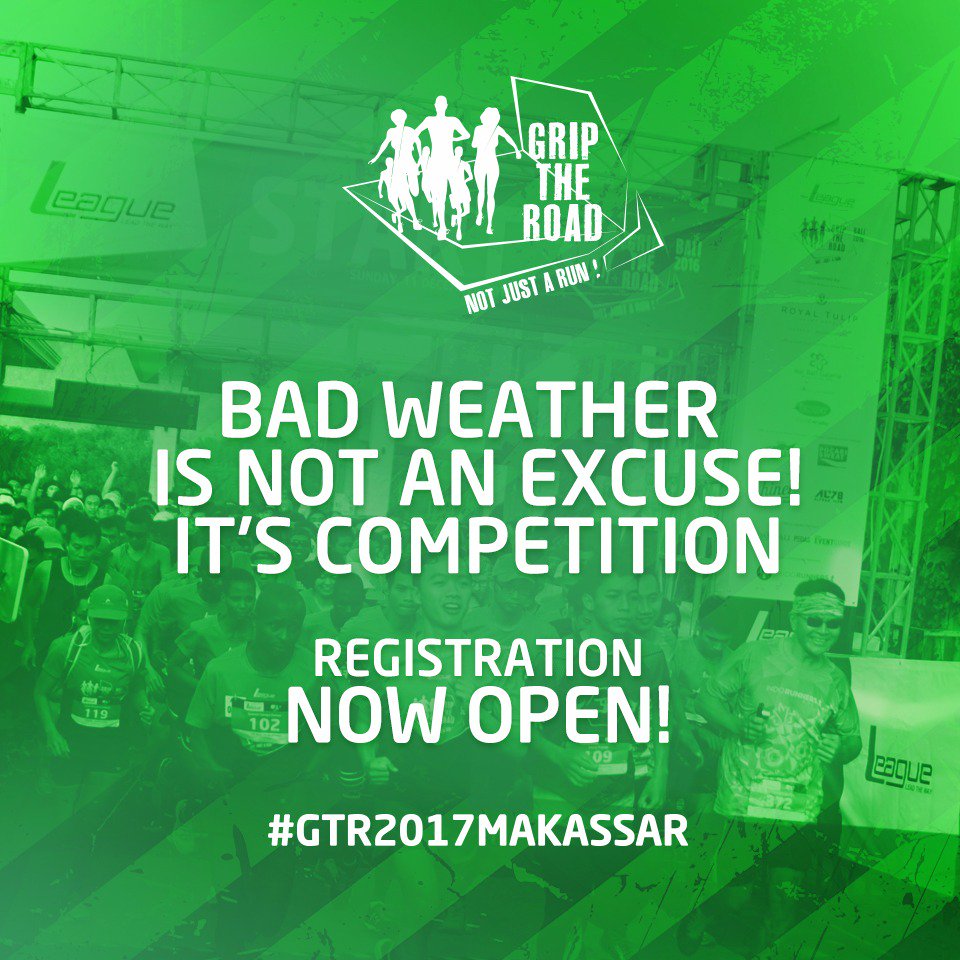 League – Grip the Road • 2017
Ayo, ikutan Grip The Road 2017 di Makassar pada 14 Mei 2017. Kompetisi ini akan memberikan pengalaman menyenangkan sekaligus menguji daya tahan fisikmu di kategori lari 10K.
Acara akan dimulai dan selesai di Monumen Mandala.
info: griptheroad@bercaretail.com
or +6281295961134 (Senin – Jumat, 9:00 – 17:00 WITA, kecuali hari libur)
LariKu.info/lgtr17 League – Grip the Road


•

14 Mei 2017