When
28 August 2016
Group
42K • 21K • 21K • Children's Sprint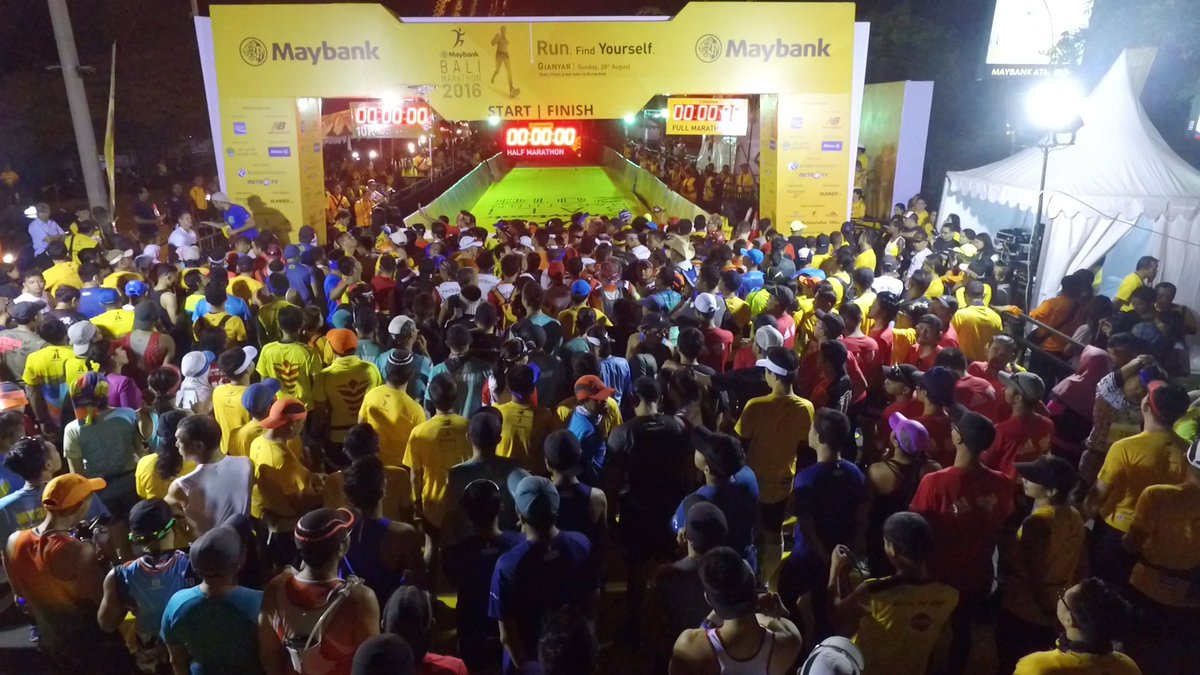 Maybank Bali Marathon • 2016
PT Bank Maybank Indonesia Tbk proudly presents Maybank Bali Marathon (MBM). It is an annual international road race event which features a combination of Balinese natural life and traditional art performance Runners can enjoy the vibrant Balinese culture and stunning landscapes of this extraordinary Indonesian Island while experiencing a serious race with challenging course.
2016 Maybank Bali Marathon is the 5th edition of the event. The course is comprised of flat road and rolling hills.
The first event was held in 2012 under the name of BII-Maybank Bali Marathon. Due to the change of name of the Bank, the event's name is changed to Maybank Bali Marathon in 2016.
►
Course Map
LariKu.info/maybank-bali-marathon-2016 Maybank Bali Marathon


•

28 August 2016
Other Info ...
Maybank Marathon – Bali • 2020 When 30 Agustus 2020 POSTPONE! Venue Bali Safari & Marine Park, Serongga, Kec. Gianyar, Kab. Gianyar, Bali, Indonesia Group Race Run Open / Nasional / WNI Master 40+ / Wheelchair […]
Maybank Bali Marathon • 2017 When 27 Agustus 2017 Venue Bali Safari & Marine Park, Gianyar, Bali Group 42K/21K/10K/Kids •• Road Run Web balimarathon.com balimarathon […]
Maybank Bali Marathon • 2018 When 09 September 2018 Venue Gianyar, Bali, Indonesia Group 42K/21K/10K/Kids •• Road Run Web balimarathon∙com balimarathon […]