Group
Altitude/Ultra/Trail Run
08 Okt 2022
120K • EG.10340m • UTMB.100M
@ 01.00 • COT.38h:0m
WNI • IDR.1400/1600rb
WNA • IDR.2000/2200rb
75K • EG.6564m • UTMB.100K
@ 16.00 • COT.24h:0m
WNI • IDR.1200/1400rb
WNA • IDR.1400/1600rb
09 Okt 2022
50K • EG.2960m • UTMB.50K
@ 01.00 • COT.12h:0m
WNI • IDR.1000/1150rb
WNA • IDR.1150/1250rb
25K • EG.1360m • UTMB.20K
@ 05.00 • COT.7h:0m
WNI • IDR.750/850rb
WNA • IDR.850/950rb
12K • EG.675m
@ 06.30 • COT.3h:0m
WNI • IDR.550/650rb
WNA • IDR.650/750rb
RPC
💳 Bib 👕 T-Shirt 🏅 Finisher Medal/Trophy 👕 Finisher T-Shirt* 25K/50K/75K/120K 🥤 Hydration/Refreshmen 🚑 Medic
EO
MesaStila Resort & Spa
etc
Open for Public min. 18 yo. in good health.
Participants need to submit medical certificate from mesastila100ultra.com/medical.
Entry fees are non-refundable! Request for transferring your registration to another runner will be considered on case-by-case basis.
–
Participants are required to have completed race with minimum distance of
120K : 70K Trail Race
75K : 50K Trail/Road Race
50K : 21K Trail/Road Race
25K/12K : No Required Needed
MesaStila 100 • 2022
The 12th editions of MesaStila100! "Immerse in the heart of Java" Mesastila100 is a unique and extreme trail running event that aims to challenge the inner spirit and the physical condition in the heart of Java. An Ultra trail running event that cross and climb up to five mountains in Central Java Mt. Andong 1726m, Mt. Merbabu 3145m, Mt. Merapi 2930m, Mt. Telomoyo 1894m, Mt. Giliituri 1368m and finishing in the retreat of MesaStila.
This year's races will definitely be more challenging and offer more beautiful Javanese scenery, with five categories 12K/25K/50K/75K/120K. Escape onto unused tracks, overgrown jungle trails, small village roads, rice paddies, cross and climb up to five mountains in Central Java. Choose the color you like and distance to love!! then, get suffer on your training program.
Stay safe.. stay active and fit.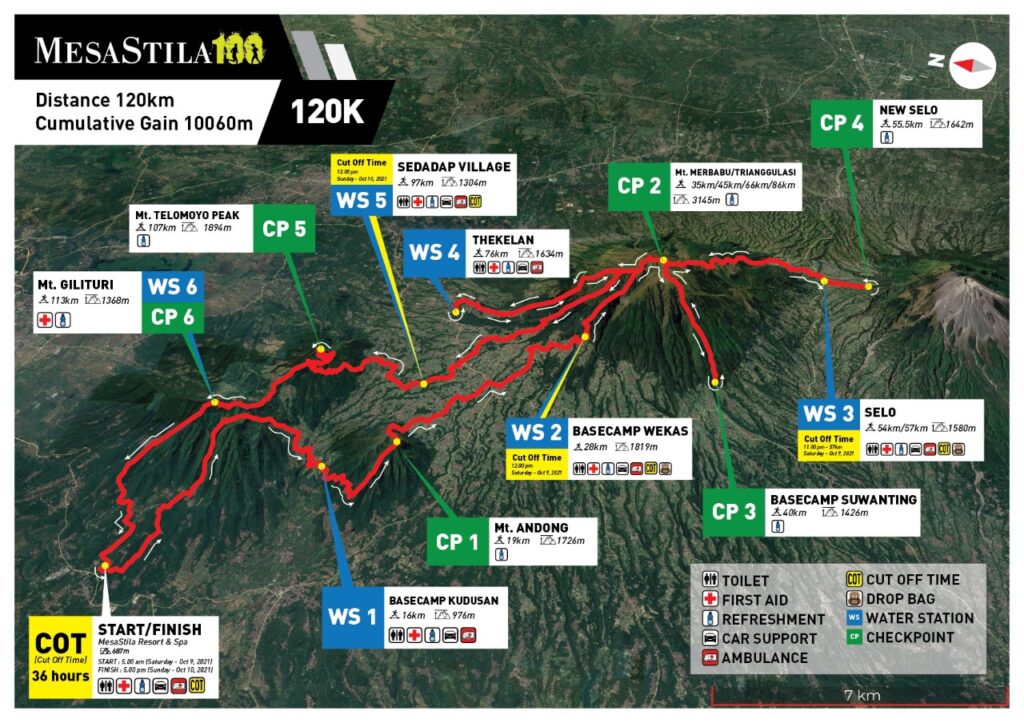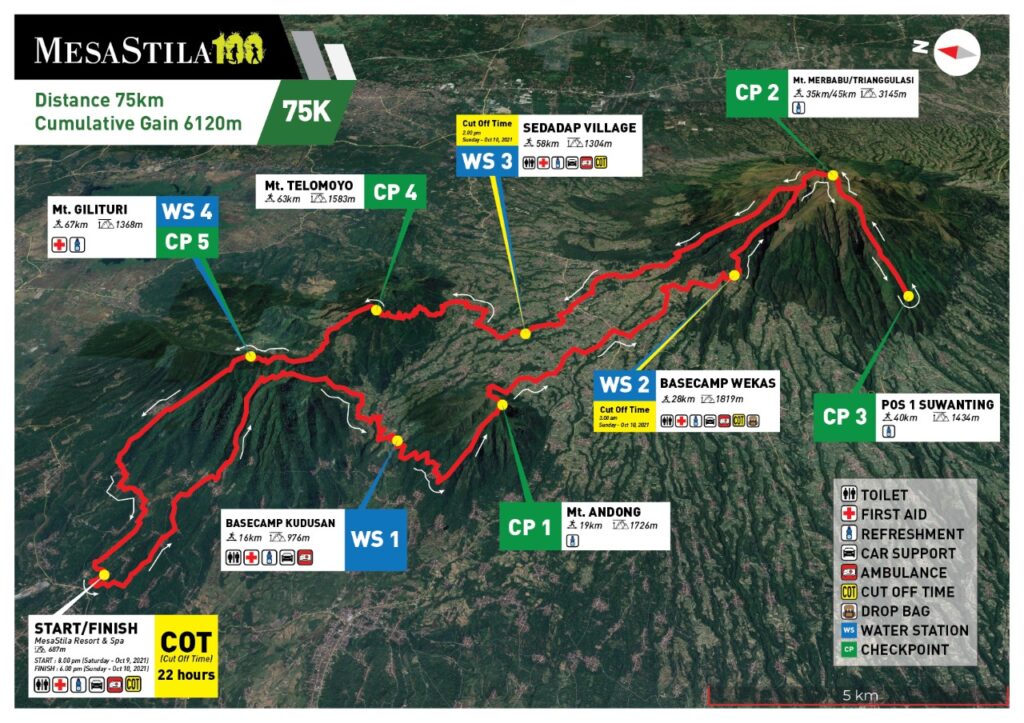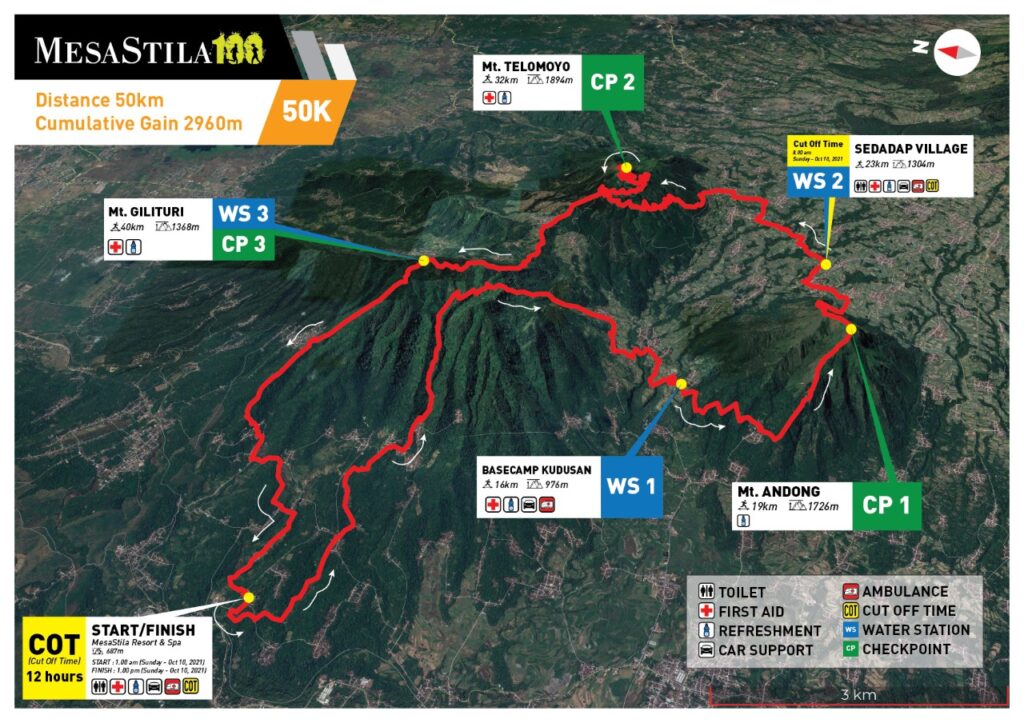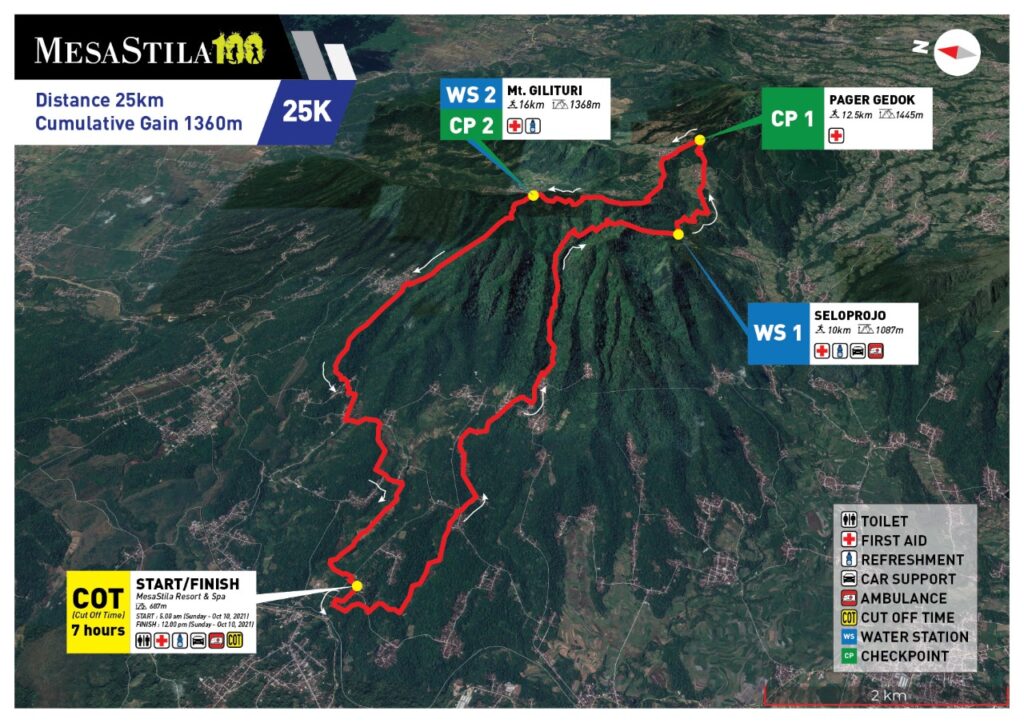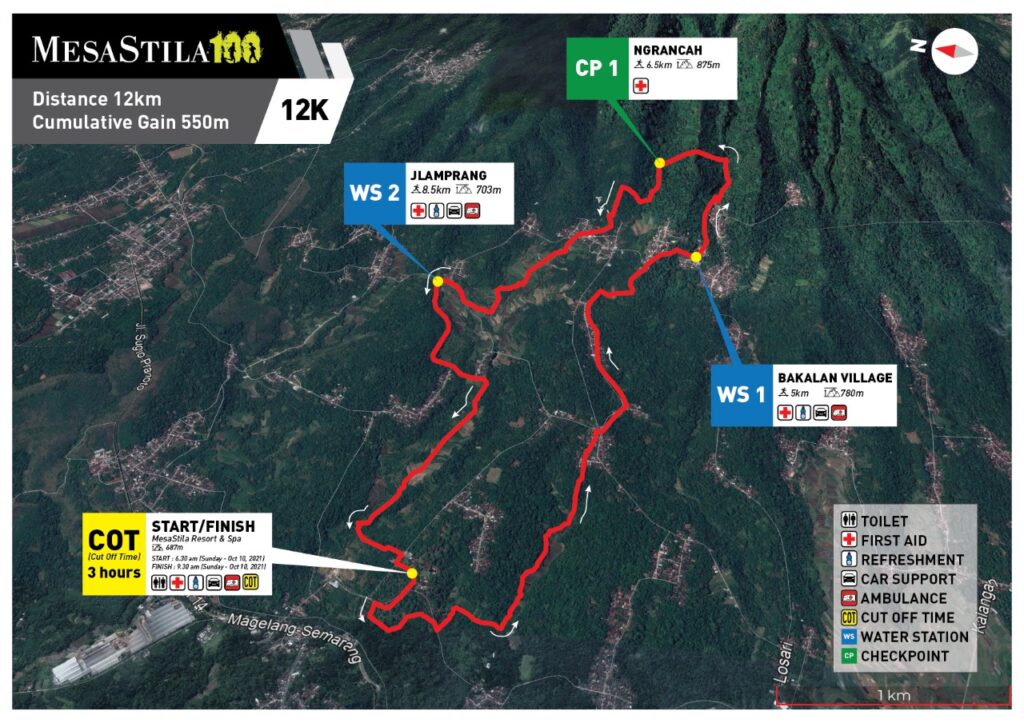 LariKu.info/Mesa22

MesaStila 100


•

07-09 Oktober 2022
IG. #MesaStila100