Group
10K • IDR.250/350rb
5K • IDR.150/250rb
Kids Run • IDR.100/200rb
•• Road Run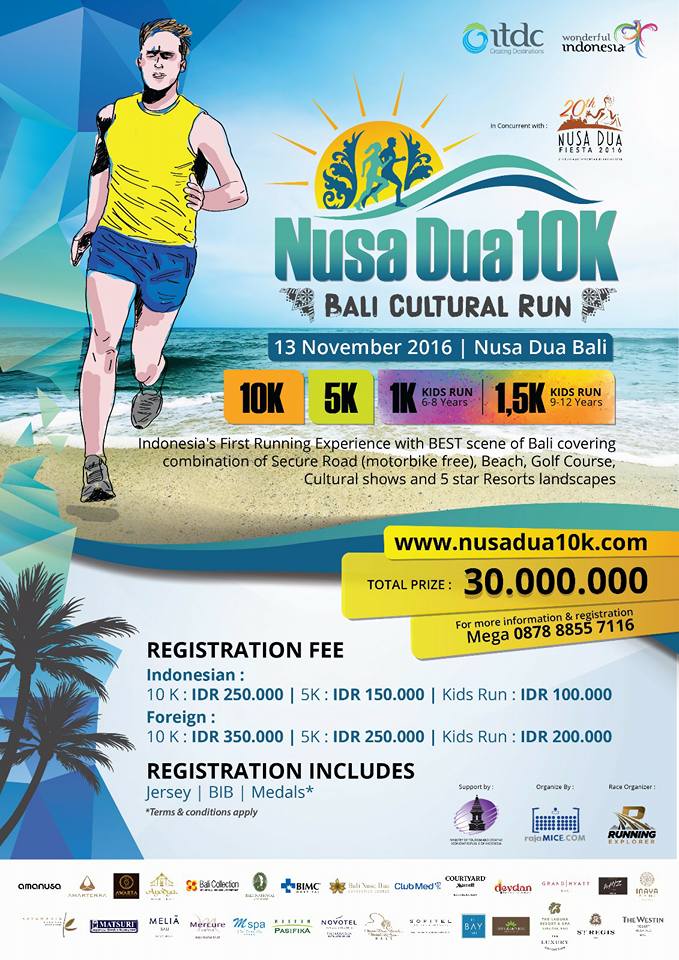 ???? ??? 10?
Nusa Dua Tourism Area has been developed since 1970s to meet the needs for premium accommodation facilities for foreign and domestic tourists visiting Bali."Nusa Dua 10 K Bali Cultural Run"will be held in concurrent with "Nusa Dua Fiesta 2016"An annual signature international event in Bali.
The running Program are : 5K, 10K and Bali Kids Run. The track will give a different experience through the traditional Balinesse Vibes, from traditional music, dance, culture and heritage on some refreshments spot
Para peserta Nusa Dua 10k akan berlari mengelilingi Komplek Nusa Dua dengan garis Start dan Finish di depan Devdan Show.
Nusa Dua 10K • 13 November 2016