When
12 Februari 2017 @ 05.00
Group
5K • • Thematic/Fun/Road Run
Couple Run 5K – IDR.350rb/2Person • Jomblo/Costume Run 5K – IDR.200rb/Person
•• until 07 Februari 2017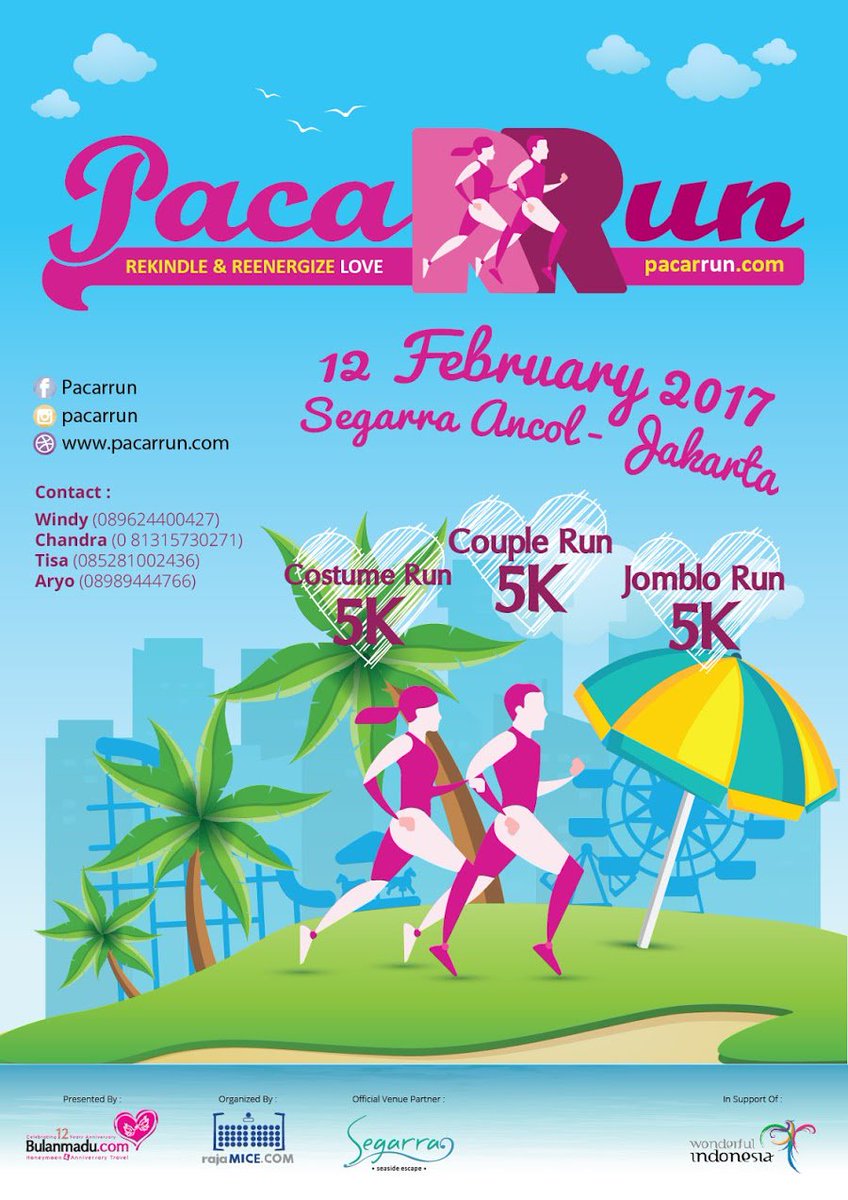 ???????? 2017
Event lari pertama di Jakarta yang bertemakan Romantic Couple Run, kami mengajak anda dan pasangan untuk berlari bersama di bulan penuh kasih sayang.
Kami juga mempunyai misi ajang mempertemukan Jomblowan & Jomblowati yang sedang berusaha untuk menemukan pasangannya. Dan juga bagi kalian yang mempunyai kostum / seragam dengan pasangan. So, jangan lewatkan untuk daftar di kategori Costume Run Couple
Mark Your date! First Time event running for couple, Get best moment with your couple.
Wait! not just that, We have the Catagories for jombloers, We will support of you to make your dream come true
Oh ya, buat yg masih jomblo / single : Don't be sad jombs ? kalian juga bisa ikutan kok, siapa tau bisa dapet pasangan.
Salam Romantic
PacarRun • 12 Februari 2017