–
Sesuai anjuran Pemerintah & demi menjaga keselamatan bersama, pada tahun ini Bromo Marathon diselenggarakan secara virtual melalui aplikasi online Sportsplits Tracker (
Google Play
/
App Store
).
Track lari bebas dimana saja. Pastikan berlari di daerah yang terjangkau internet mobile provider Anda. Informasi akses login akan dikirim via email ke peserta, 30 hari menjelang race.
Pendaftaran telah ditutup, dan tidak membuka pendaftaran ulang untuk Bromo Marathon Virtual Remote Run 2020.
Peserta Bromo Marathon 2020, otomatis terdaftar Bromo Marathon Virtual Remote Run 2020 dan Bromo Marathon 2021
Peserta berkesempatan mendapatkan doorprize menarik, yang diundi pada 08 September 2020 @ 19.00
Biaya registrasi tidak dapat dikembalikan. Bagi peserta terdaftar dan tidak dapat mengikuti Bromo Marathon 2021, dapat mentransfer pendaftaranya kepada orang lain tanpa dikenakan biaya.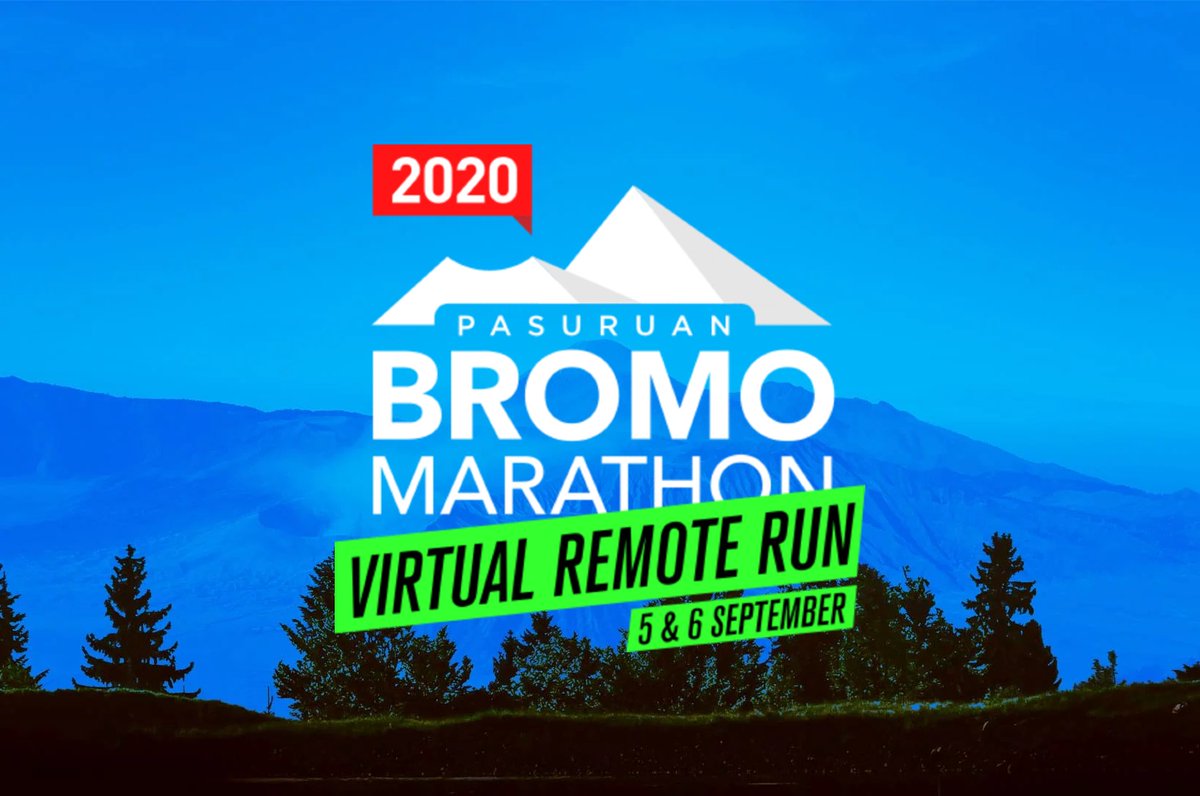 ---
Group
Mix/Road Run • EG.1400-2400m
42K • IDR.500/550/700/800rb
21K • IDR.400/450/600/700rb
10K • IDR.300/350/500/600rb
5K • IDR.200/250/400/500rb
Early Bird
ends 31 Jan 2020
RPC
Race T-Shirt • Bib • GoodieBag • Finisher Medals • Finisher Tee for 42K • Refreshment
@ 04-05 Sep 2020 : Teras Bromo – Tosari, Pasuruan
Prize
for 1st, 2nd & 3rd winner each Category @ male & female
Pasuruan Bromo Marathon • 2020
The Pasuruan Bromo Marathon is more than just a race, it's a total community effort. The Pasuruan Bromo Marathon works alongside community members to provide an event which aims to improve health, and economic prosperity throughout the many low-income, low resource communities inhabiting the region.
Furthermore, the Pasuruan Bromo Marathon not only provides participants with a beautiful and challenging course but immerses them in true village life and the unique culture of the Tengger in an effort to promote cross-cultural interaction and peace through understanding.
LariKu.info/Bromo20
Pasuruan Bromo Marathon


•

06 September 2020

Bromo Marathon Virtual Remote Run


•

05-06 September 2020