When
11 September 2022 @ 07.00 WIB
Group
Cross-Country / Mix-Road Run
2.5K Kids • COT∙3h:0m
IDR∙200rb
5K • EG.241m • COT∙2h:15m
IDR∙450/550rb
10K • EG.425m • COT∙3h:0m
IDR∙550/650rb
21K • EG.980m • COT∙6h:45m
IDR∙650/750rb
42K • EG.1825m • COT∙8h:0m
IDR∙750/850rb
Around 2000 Slots!
Peserta Bromo Marathon 2020, otomatis terdaftar Bromo Marathon 2022
Online 🎟 galanesia∙com/…
Add-On* Airport Transport ends 17 Ags 2022
Reg. ends 04 Sep 2022
RPC
💳 Bib 🛍 GoodieBag 👕 Race T-Shirt 🏅 Finisher Medal 👕 Finisher Tee for 42K 🥤 Refreshment 🚙 Transport* 🚑 Medic 🎫 Bromo Marathon Race Expo
| | |
| --- | --- |
| 🗓️ | 09 & 10 September 2022 |
| 🏬 | Teras Bromo – Tosari, Pasuruan |
Pasuruan Bromo Marathon • 2022
The Bromo Marathon is more than just a race, it's a total community effort. The Pasuruan Bromo Marathon works alongside community members to provide an event which aims to improve health, and economic prosperity throughout the many low-income, low resource communities inhabiting the region. Furthermore, Bromo Marathon not only provides participants with a beautiful and challenging course but immerses them in true village life and the unique culture of the Tengger in an effort to promote cross-cultural interaction and peace through understanding.
Event lari Bromo Marathon yang ke-8 akan kembali digelar pada 11 September 2022. Dan tahun ini akan ada kategori untuk anak-anak. Di tahun 2020, untuk pertama kalinya Bromo Marathon mengubah format perlombaan menjadi Virtual Remote Run. Dan tahun 2022 ini Bromo Marathon akan kembali mengadakan event lari tahunan ini secara langsung dengan kehadiran fisik di venue bagi para peserta yang sudah terdaftar. Bromo Marathon tidak hanya sekedar ajang perlombaan, Bromo Marathon merupakan upaya total masyarakat, yang diadakan oleh masyarakat setempat untuk meningkatkan pendidikan, kesehatan, dan kemakmuran ekonomi di wilayah pegunungan Tengger. Kategori yang dilombakan akan banyak menyuguhkan pemandangan alam paling indah dan elok yang ditawarkan. Selain melewati beberapa situs adat yang tenang dan suku Tengger yang unik, jalur lari juga menyediakan keragaman medan yang menantang dengan ketinggian bervariasi dari 1950m hingga 2750m.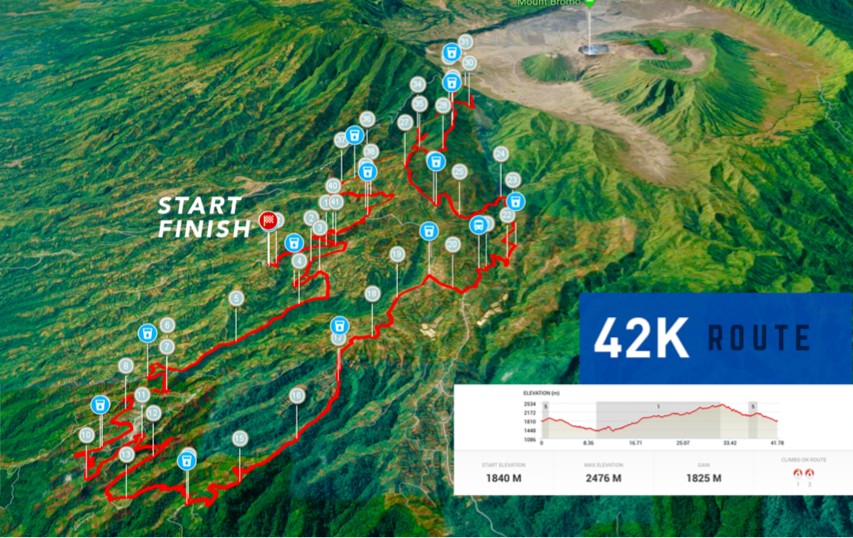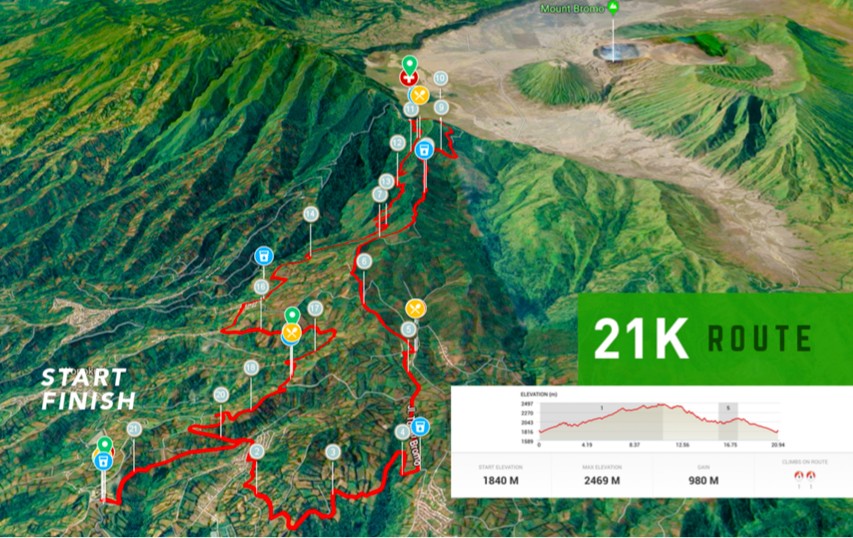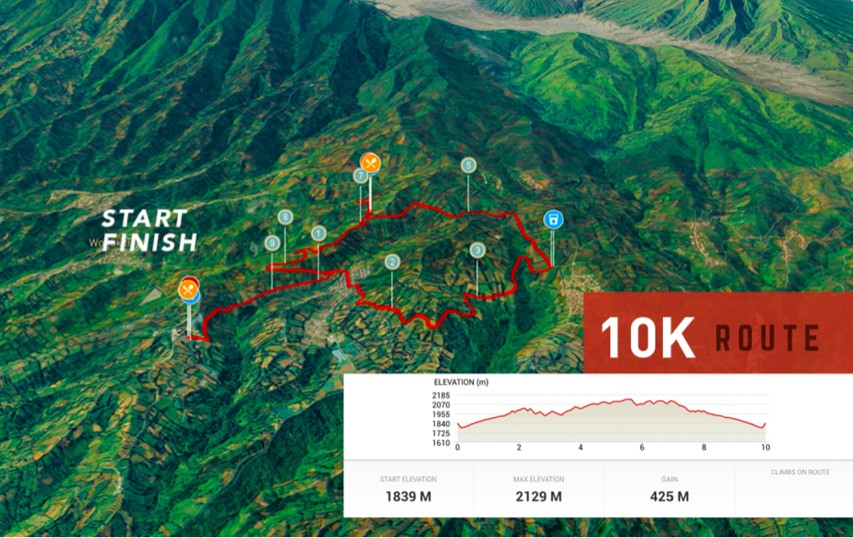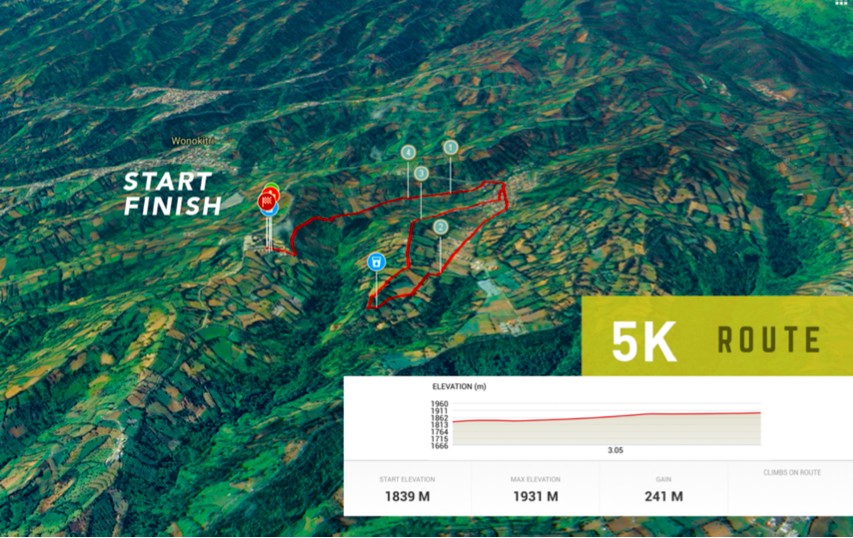 LariKu.info/Bromo22

Pasuruan Bromo Marathon


•

11 September 2022
IG. #BromoMarathon