When
09-24 September 2023
Venue
Bebas / Anywhere (GPS Base)
Group
Multiple/Virtual/Race Activity
31K • Running
310K • Cycling
Slot Terbatas!
Free Registration!
Add-On 🛍 Merchandise*
Online 🎫 pelindorunride∙id
Reg. on 01-06 Sep 2023
RPC
💳 e-Bib 🎗
Twibbon
🛍 Merchandise* 📜 e-Certificate
Prize
Total Hadiah 500 Juta Rupiah 🏆
Top 5 Winners each Category
EO
Pelindo – BUMN Pelabuhan Indonesia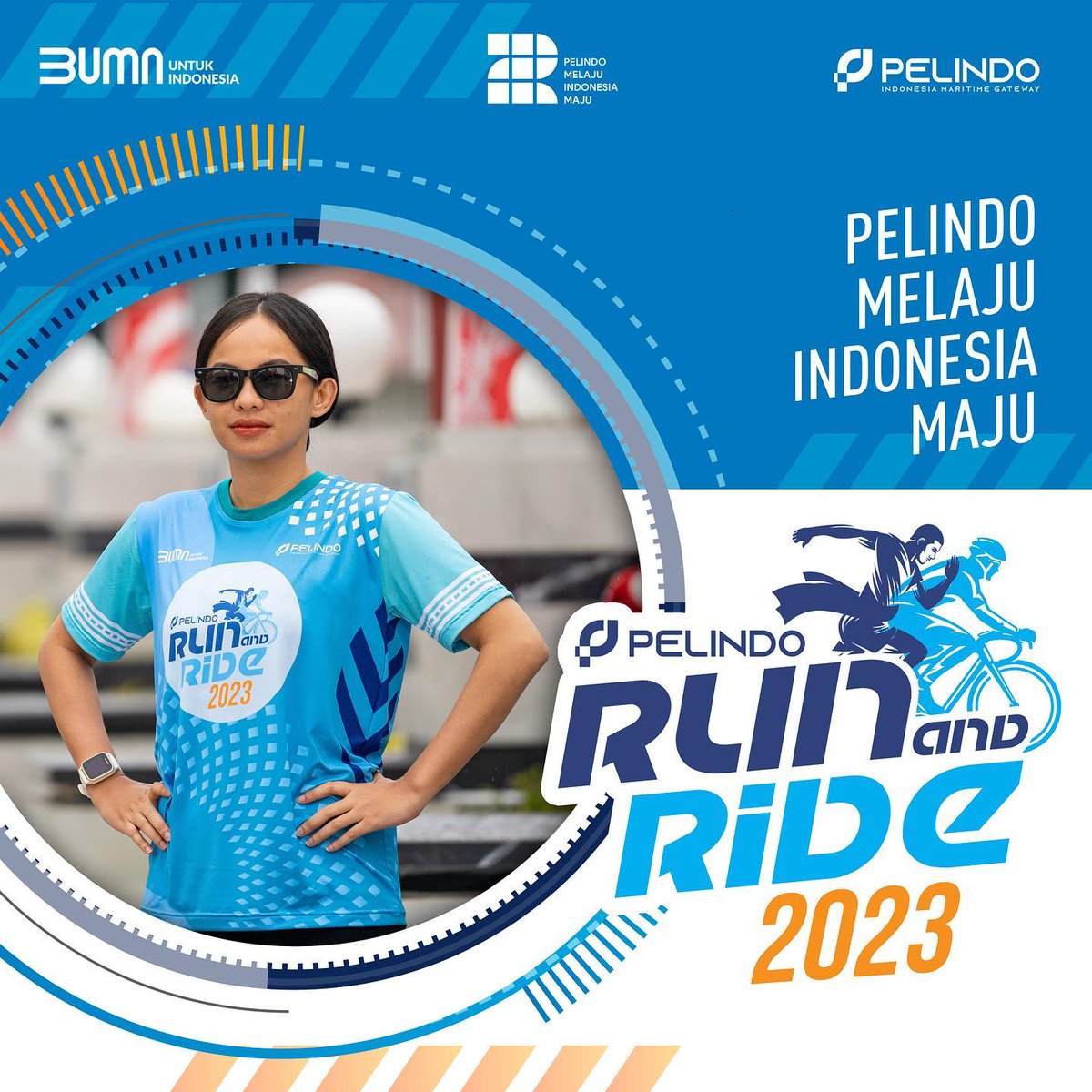 Pelindo Run and Ride • 2023
Halo #Portizen!
Gelaran lari dan bersepeda virtual terbesar di Indonesia akan segera hadir kembali! Persiapkan dirimu dan taklukkan virtual Run sepanjang 31 km atau jika kamu pesepeda sepanjang 310 km.
Tunjukkan performa terbaikmu di Pelindo Run and Ride 2023 dan menangkan hadiah total sebanyak ±500 Juta Rupiah. Catat tanggalnya, 1-6 September 2023 untuk periode pendaftaran, dan 9-24 September 2023 periode lomba Pelindo Run and Ride 2023. Semuanya tidak dipungut biaya, alias Gratis!!! Jangan lupa untuk segera daftar! Dan ajak grup komunitas olahragamu biar semakin semangat mengikuti Pelindo Run and Ride 2023.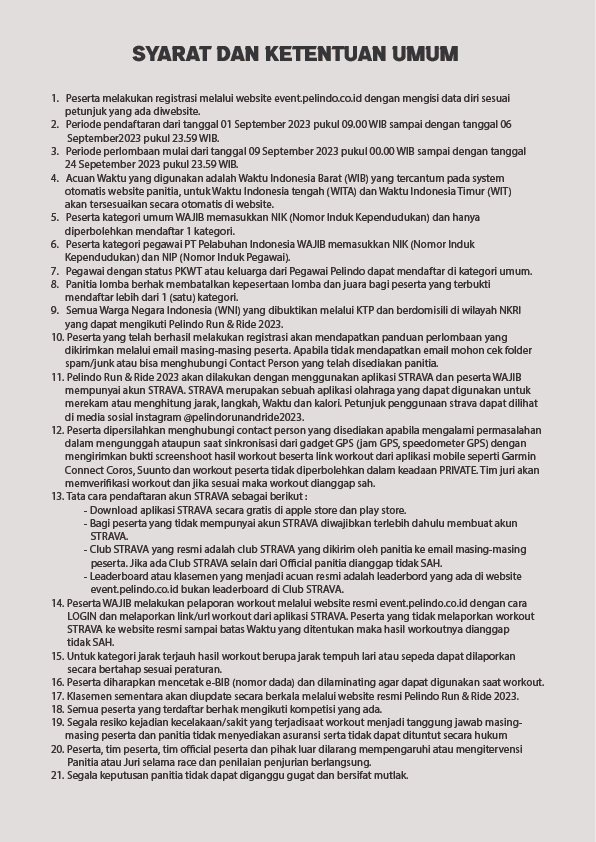 LariKu.info/Pelindo23









Pelindo Run and Ride


•

09-24 September 2023
IG. #PelindoRunAndRide