When
21-22 Mei 2022 @ 07.30 WIB
Group
3K • Hybrid/Charity/Fun Run
Venue
Virtual. Bebas / Anywhere (GPS Base)
On-Site.
Surabaya ∙ 21 Mei 2022
Ciputra Waterpark, Citraland Surabaya, Kec. Sambikerep, Kota Surabaya, Jawa Timur
Bandung ∙ 21 Mei 2022
Roemah Kentang 1908, Citarum, Kec. Bandung Wetan, Kota Bandung, Jawa Barat
Jakarta ∙ 22 Mei 2022
Kopi Tiam Jia Wei, Ruko Beach Boulevard, Kamal Muara, Jakarta Utara, DKI Jakarta
RPC
🛍 Merchandise* 🏅 Finisher Medal 📜 e-Certificate 💌 Donation
EO
Kuafenun Belajar x PPI Tiongkok
Charity |

KitaBisa!

| Kuafenun Belajar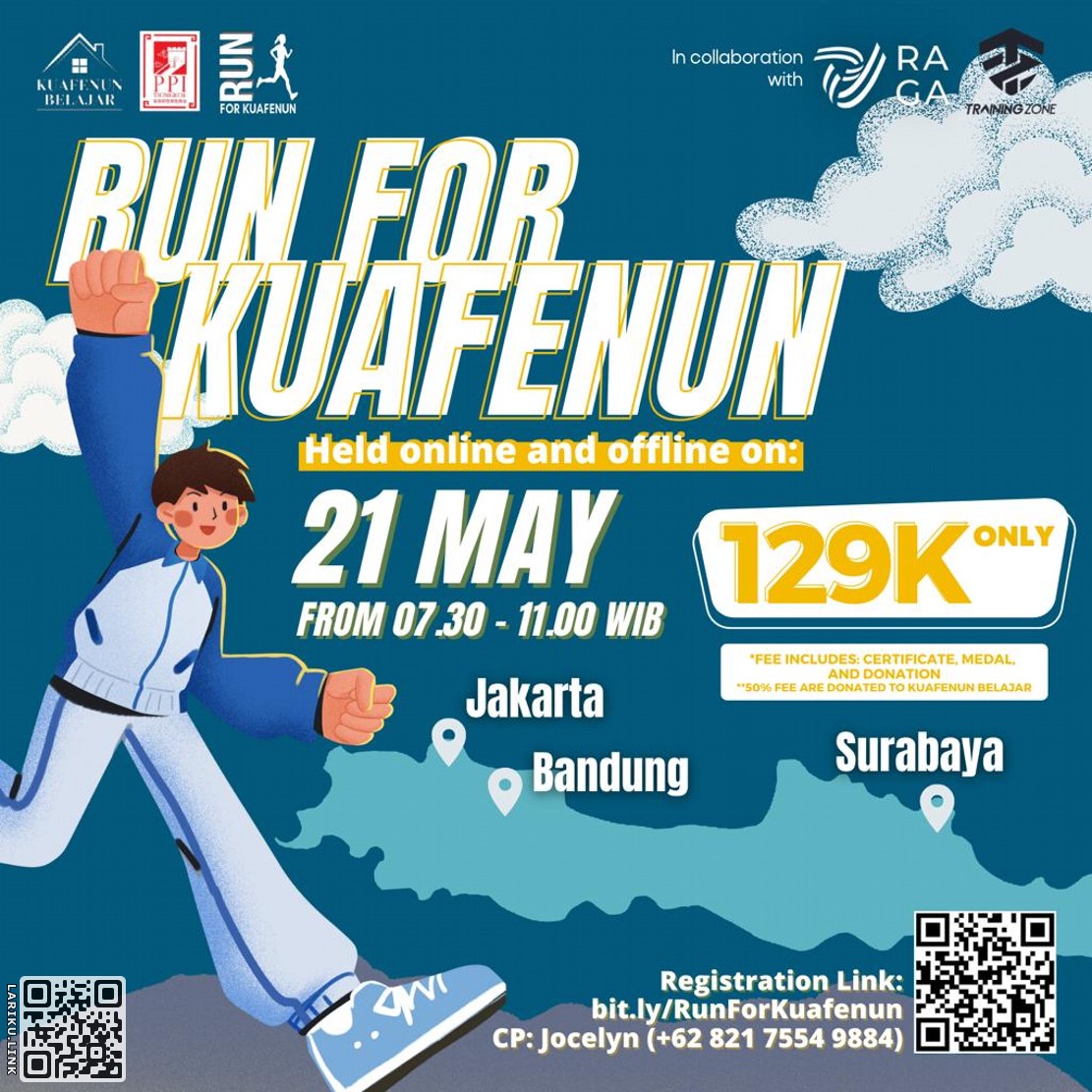 Run for Kuafenun • 2022
Invest in your body, invest in goodness ✨ Run for Kuafenun, presented by Kuafenun Belajar is holding a 3 Km running event in Jakarta, Surabaya and Bandung! Run for Kuafeun will be donating 100% of the proceeds to build a school in Nusa Tenggara Timur!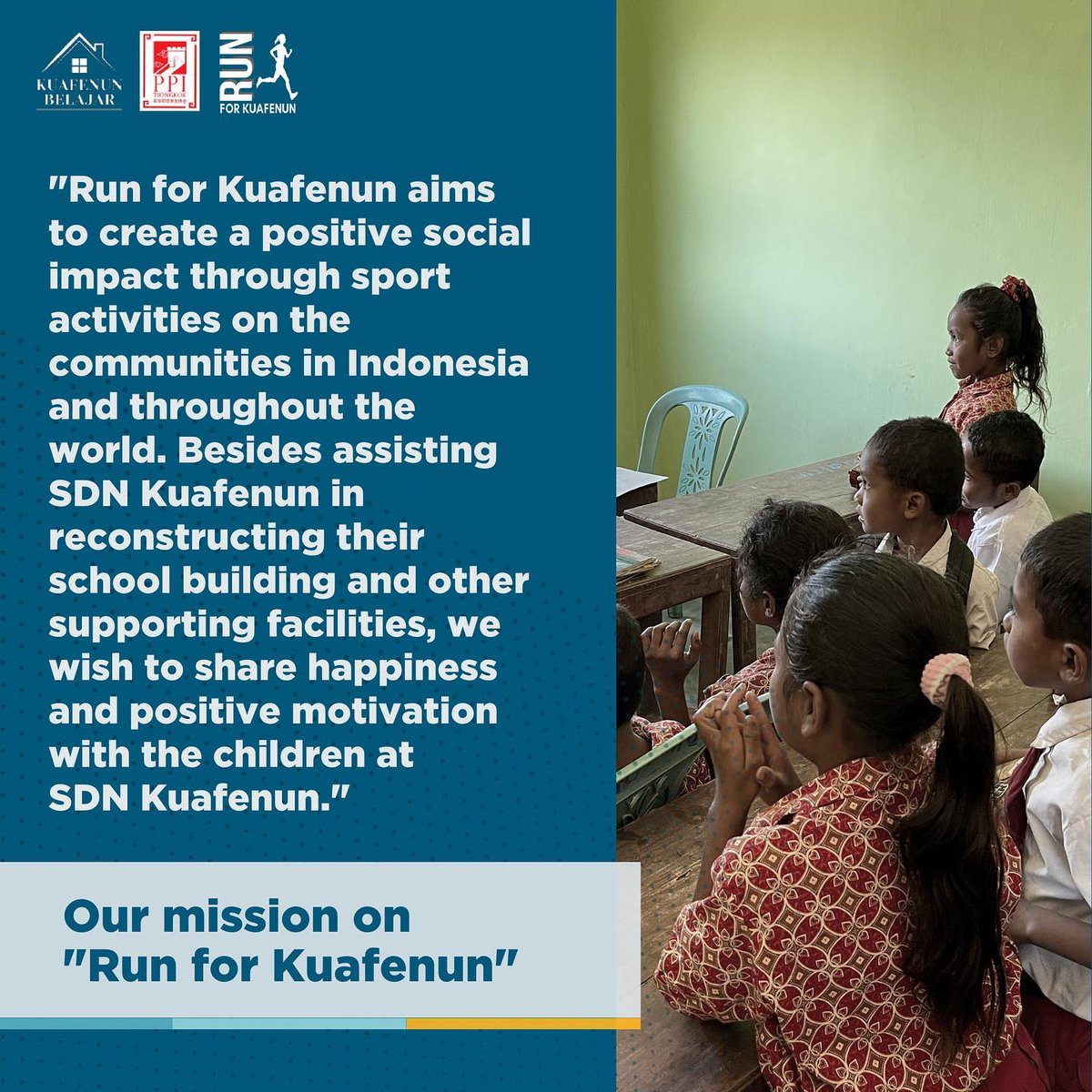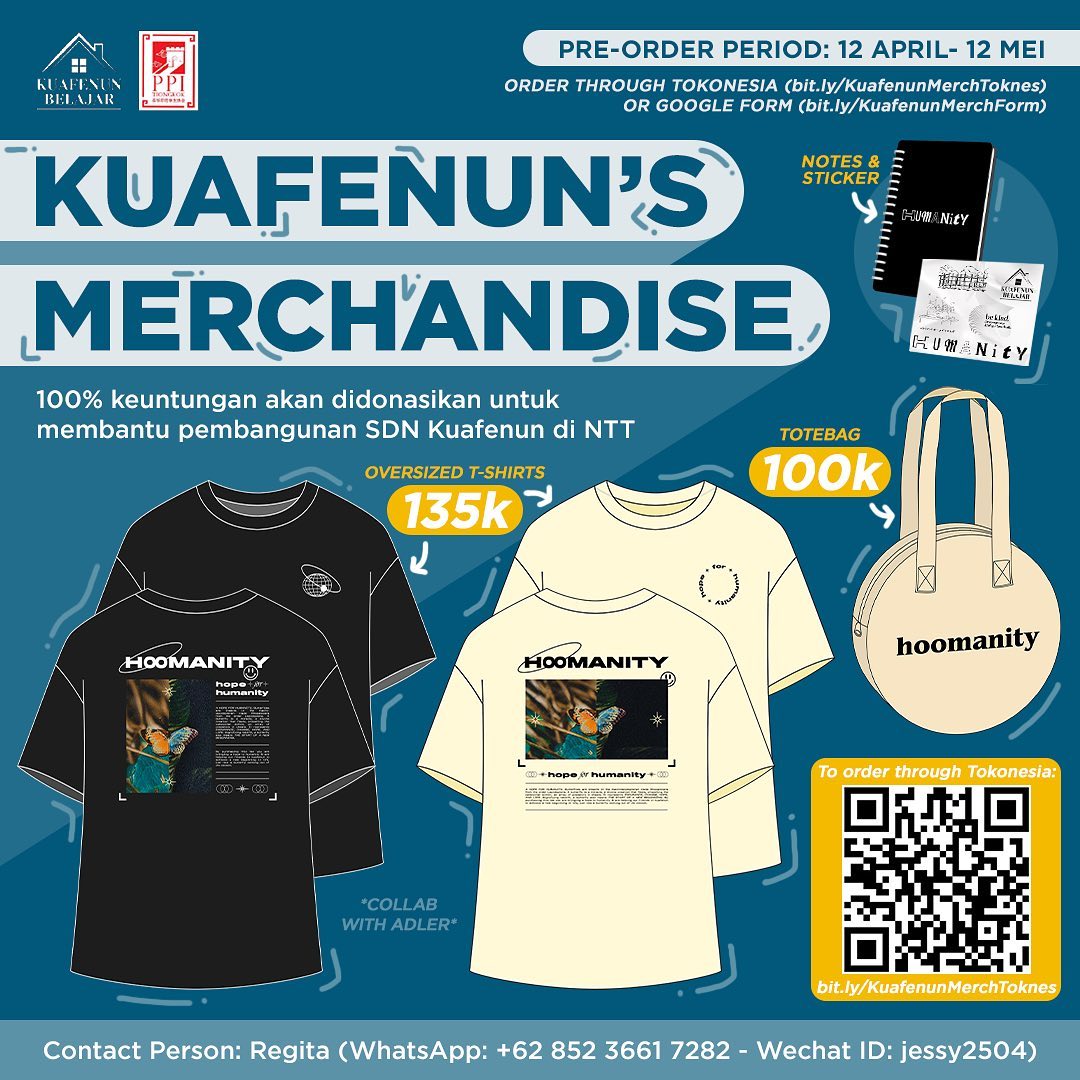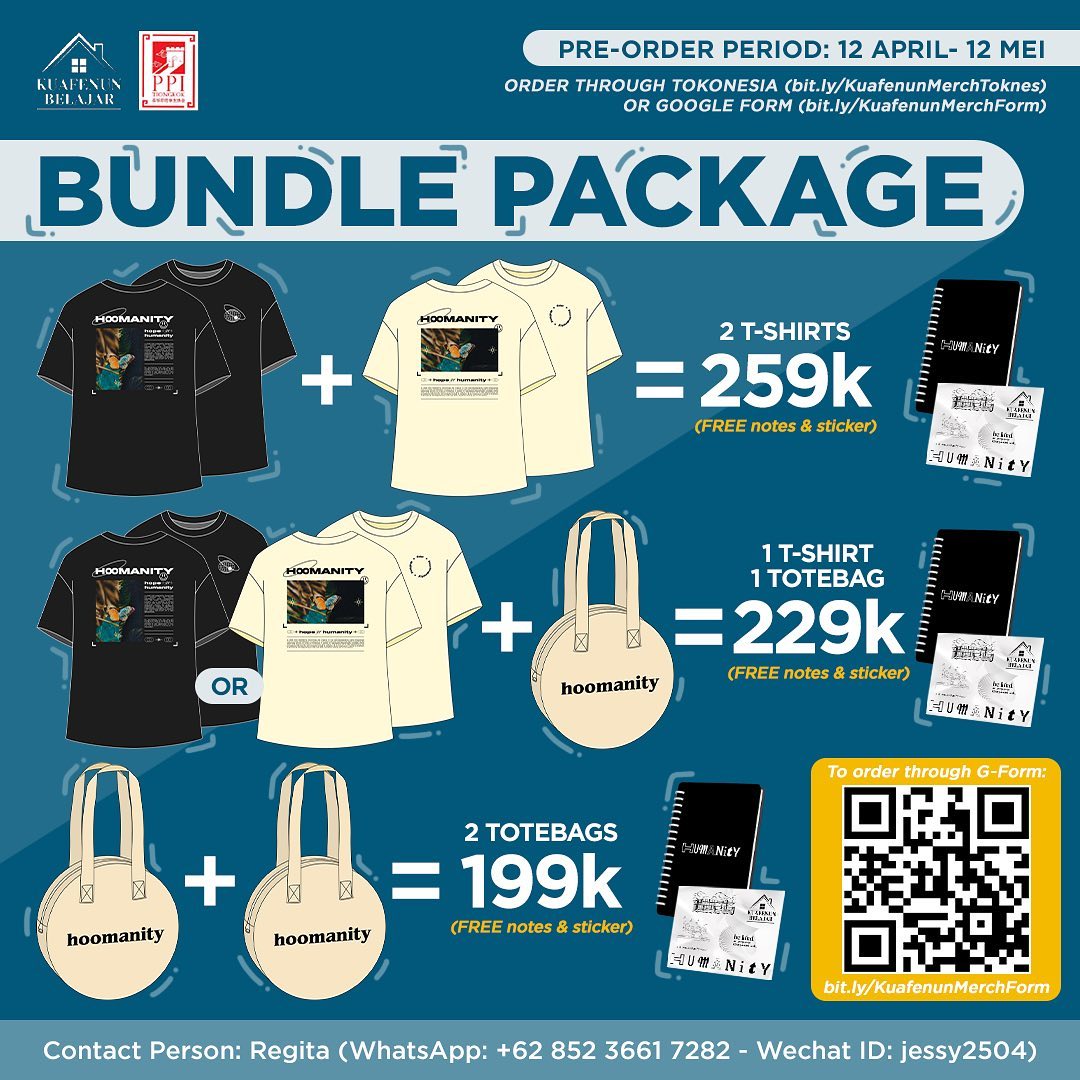 // myAutoSlides - every 2.5 seconds ⏳ ?> Run for kuafenun merupakan acara charity run yang diadakan untuk membangun kembali sekolah di Kab. Timor Tengah Selatan, Nusa Tenggara Timur. Acara ini diperuntukkan anak-anak SDN Kuafenun agar mereka bisa mendapatkan pendidikan dan fasilitas yang lebih layak. Hanya dengan berolahraga, kalian juga bisa ikutan membantu. Kamu bisa lari, jalan, atau lari di treadmill dengan jarak minimal 3 km. Tunggu apa lagi? Ajak semua teman-temanmu dan daftarkan diri kamu! Yuk bantu anak-anak SDN Kuafenun di NTT mewujudkan mimpinya!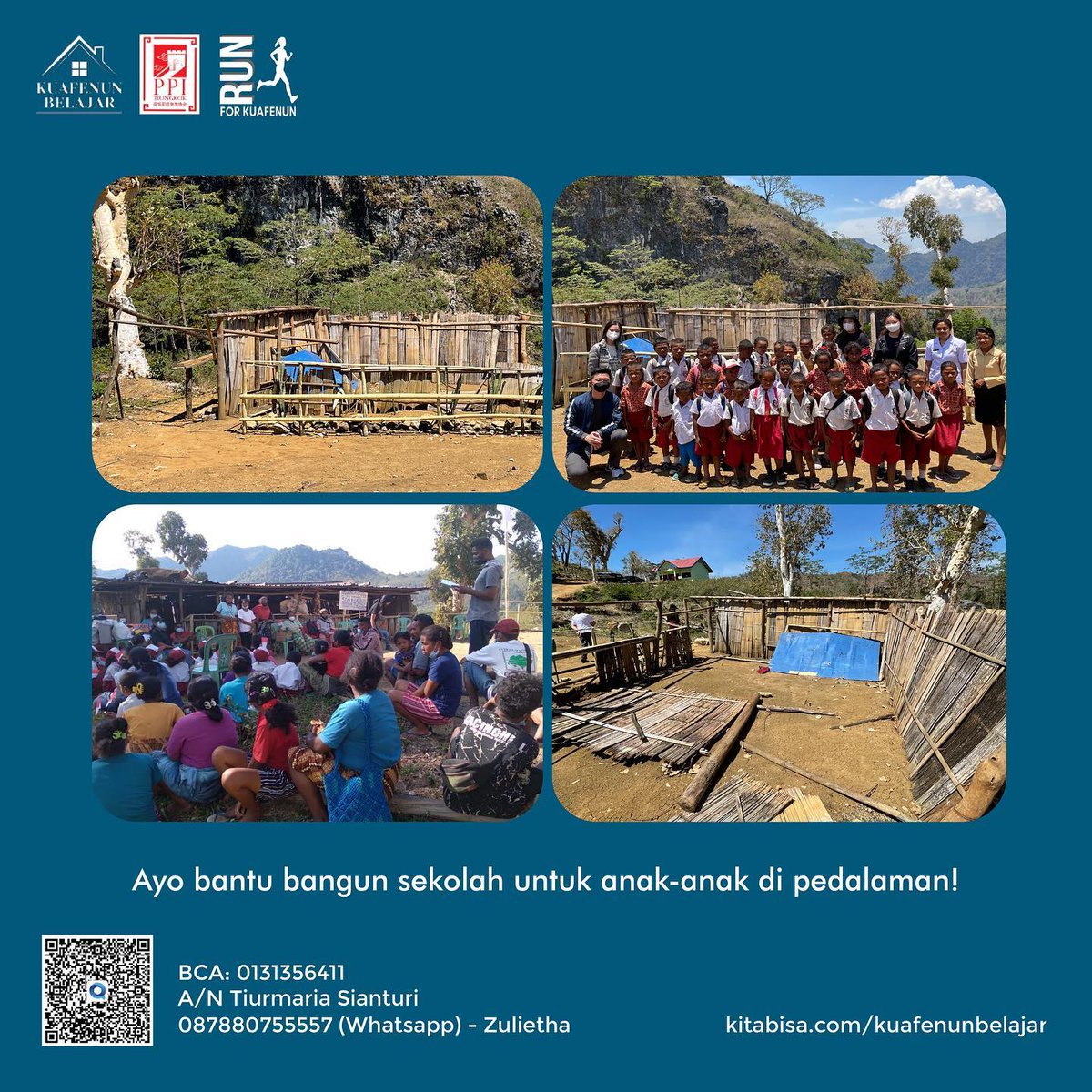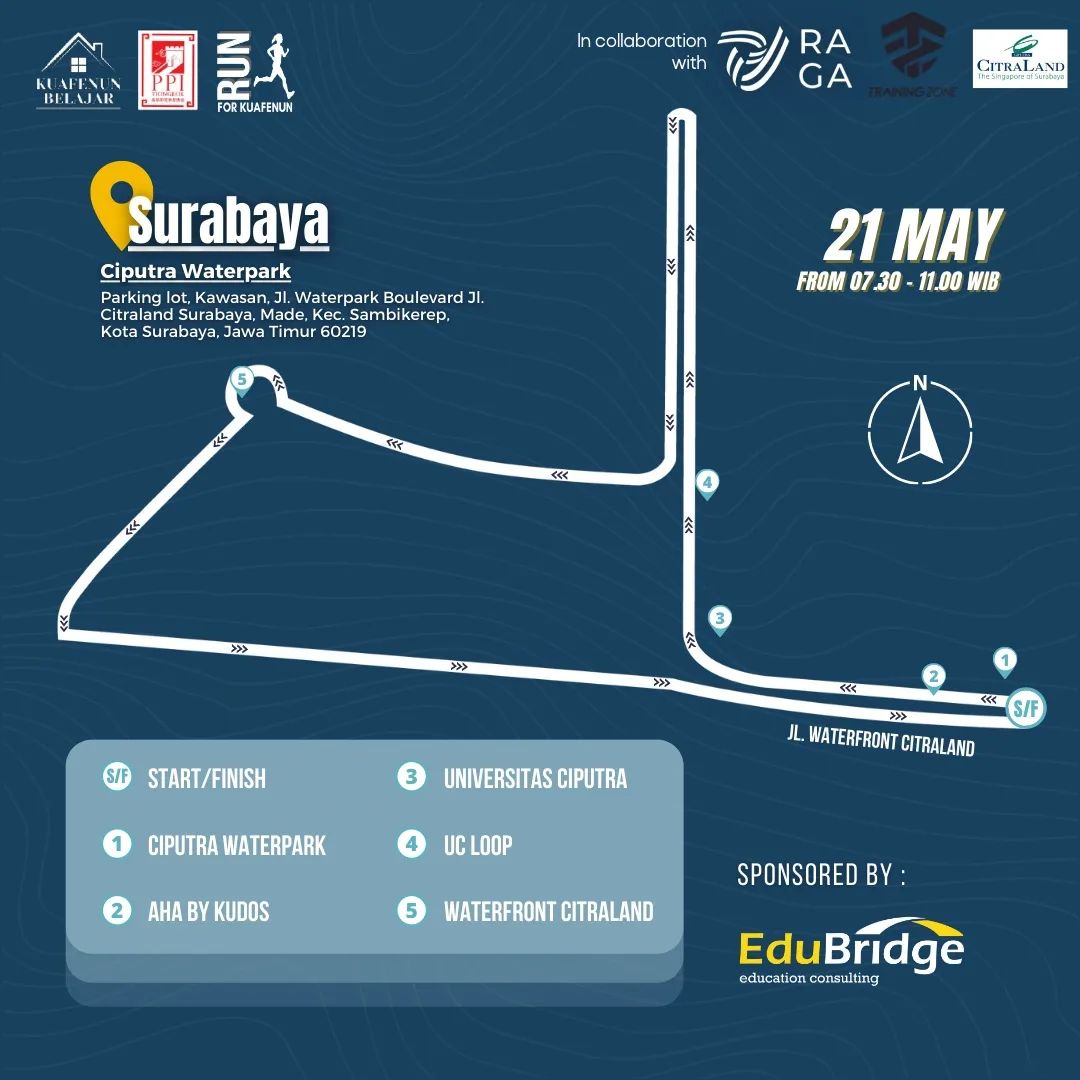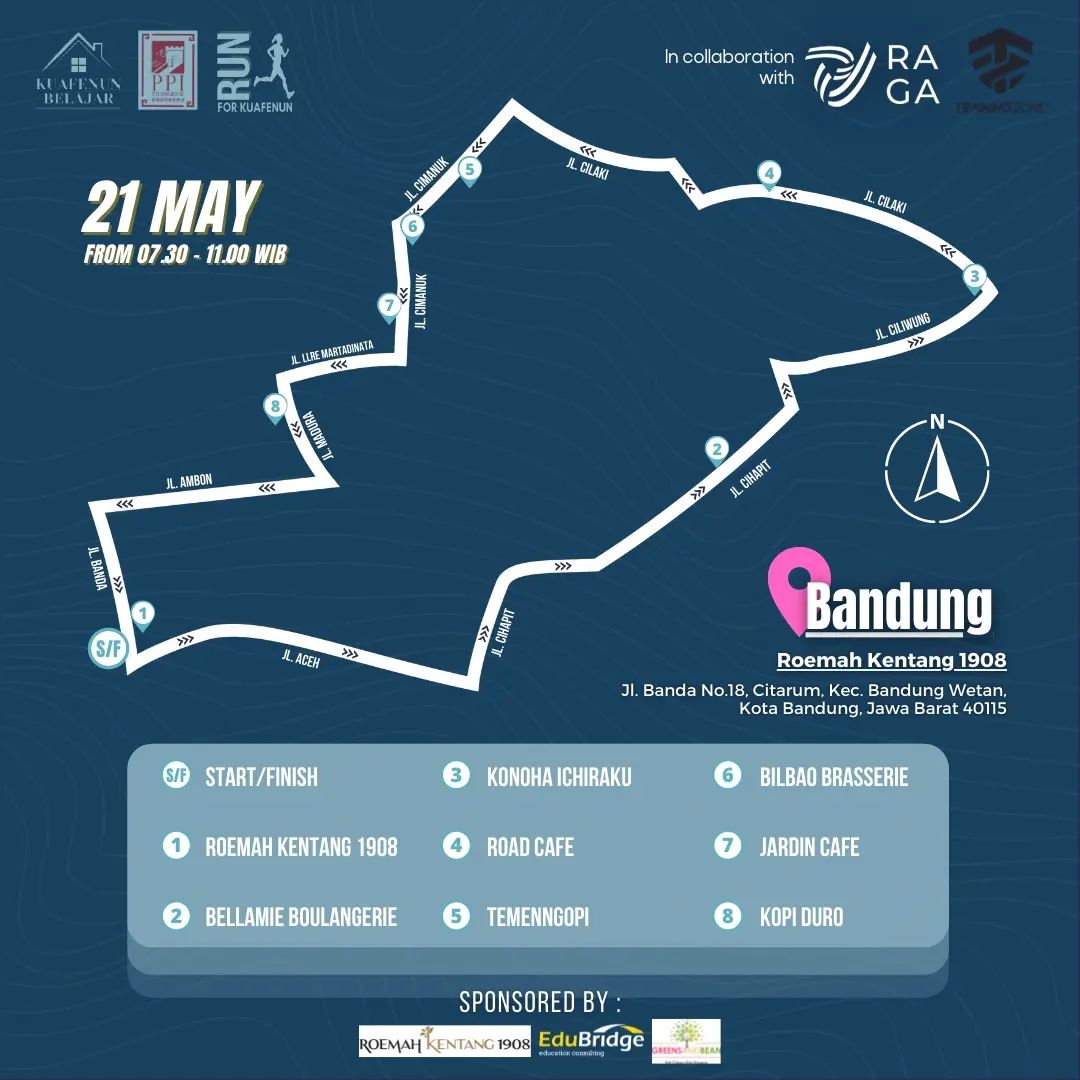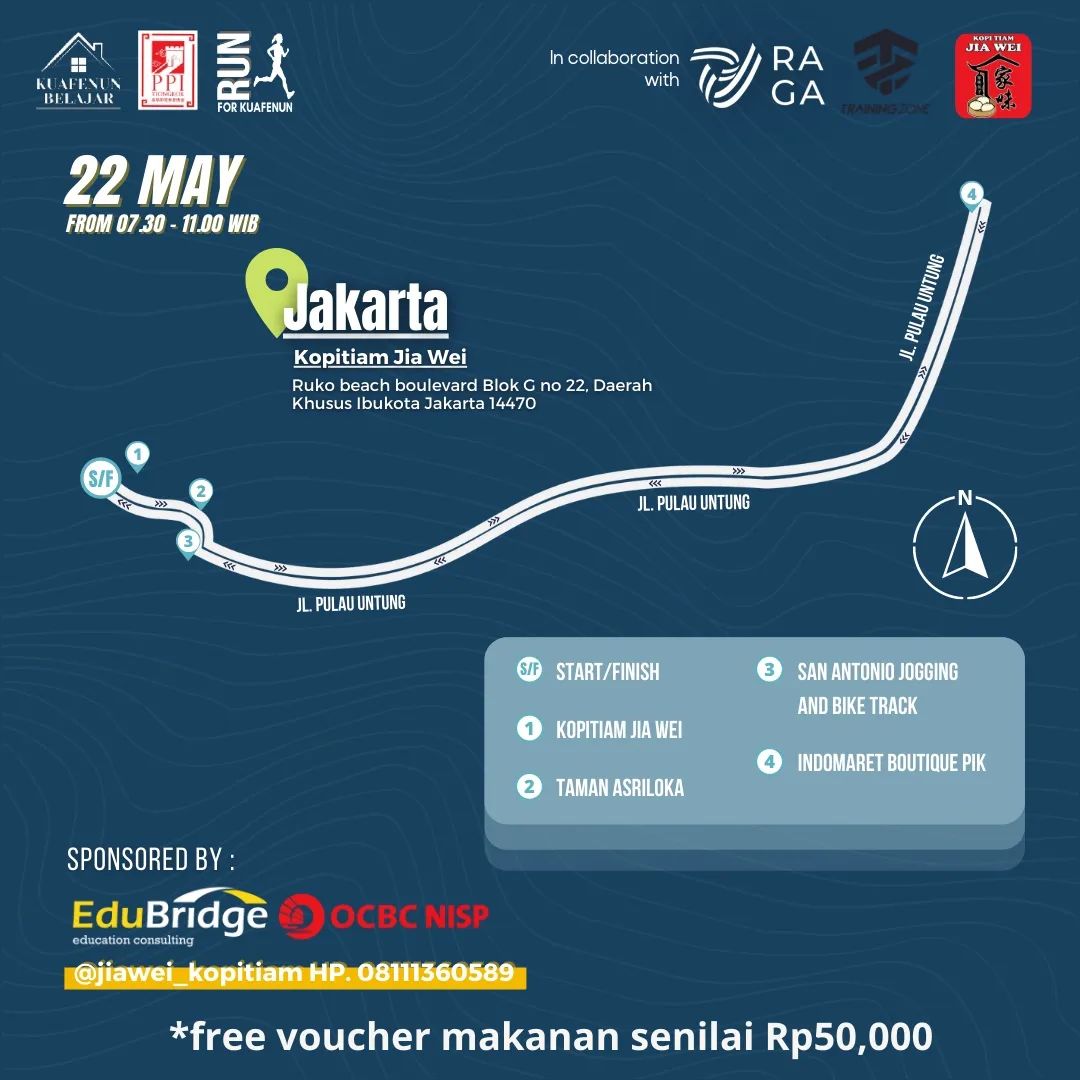 LariKu.info/RFK22
•
•

Run for Kuafenun


•

21-22 Mei 2022
IG. #RunforKuafenun