Group
Charity/Hybrid Event
–
Virtual Run
09 Okt – 28 Nov 2021
RPC
💳 e-Bib 👕 Jersey 🏅 Finisher Medal 🥤 Refreshment 😷 Test Covid-19 💌 Donation
EO
SOS Children's Villages Indonesia
etc
Peserta akan diseleksi sebelum berhak mengikuti Run to Care KemBali 2021.
Untuk komunitas/kolektif, silakan hubungi PIC komunitas masing-masing, bagi pelari umum silakan mendaftar melalui web.
Peserta akan mendapatkan halaman penggalangan dana sebagai bagian dari Campaign SOS Children's Villages Indonesia.
Semua hasil dari biaya pendaftaran, penjualan marchandise dan penggalangan dana akan digunakan untuk Program SOS Children's Villages Indonesia.
Peserta wajib mematuhi protokol kesehatan yang berlaku.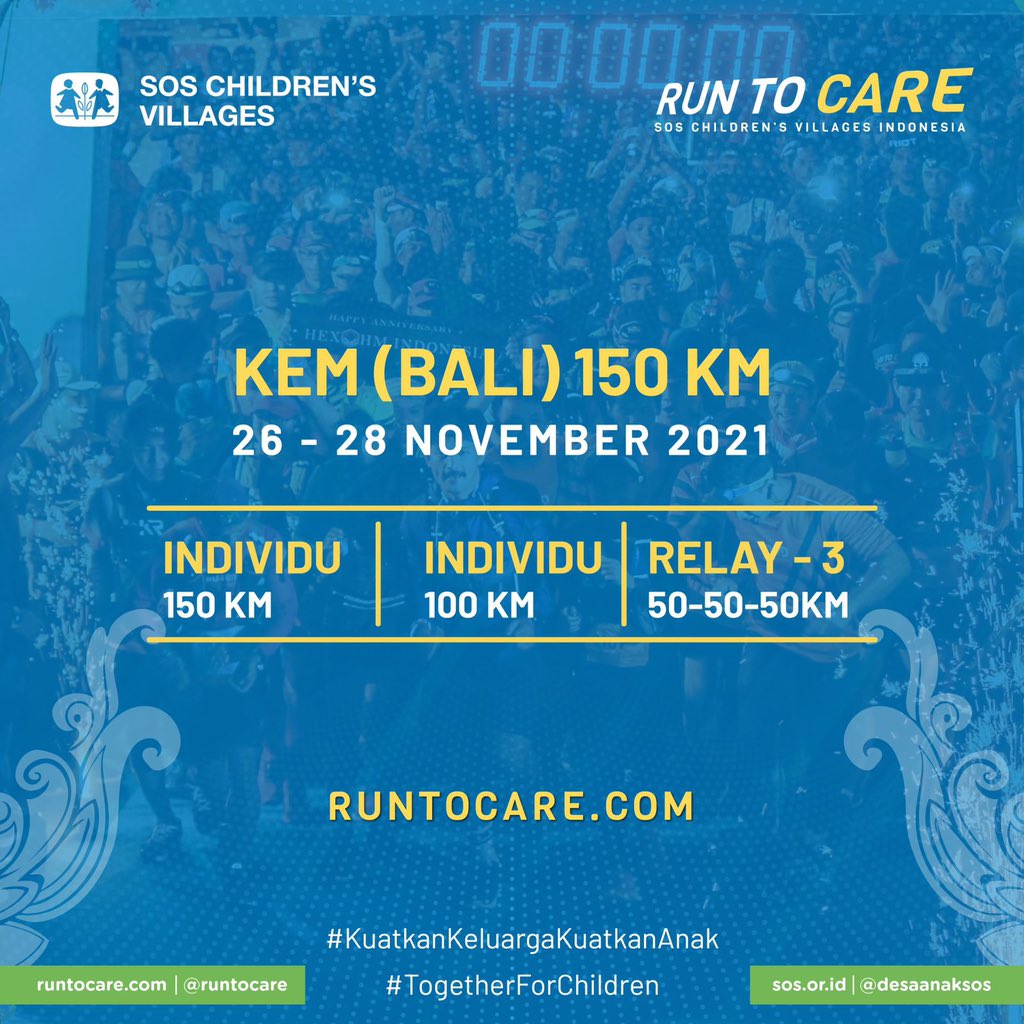 Run to Care – Kem(BALI) • 2021
Panggilan buat seluruh runners! Ayo kem(bali) bergerak #BersamaUntukAnak! Masih dengan misi yang sama, setiap langkah dan setiap kilometer yang ditempuh akan didedikasikan untuk mendukung kehidupan keluarga dan anak dampingan di Indonesia. RUN TO CARE KEM(BALI) 2021 fokus pada penguatan keluarga dampingan @desaanaksos yang terkena dampak dari COVID-19.
Sistem dan konsep baru akan mengiringi acara Run To Care Kem(Bali). Dari dua titik start yang berbeda, protokol kesehatan yang ketat, ketentuan vaksinasi, slot yang terbatas, serta rute baru, yakni: Nusa Dua – Denpasar – Sanur – Gianyar – Bangli – Kintamani – Ubud – Mengwi – Tabanan. Tidak lupa kali ini setiap komunitas akan langsung keluarga dampingan yang membutuhkan. Terima kasih untuk semua Sahabat, para #PejuangAnak yang selalu berada di samping kami bersama-sama memberikan kasih sayang dan masa depan terbaik bagi anak-anak Indonesia. Ayo bergabung bersama di Run To Care 2021.
Bersama kita #KuatkanKeluargaKuatkanAnak untuk masa depan anak-anak Indonesia. Sampai Berjumpa Kem(Bali) #TogetherForChildren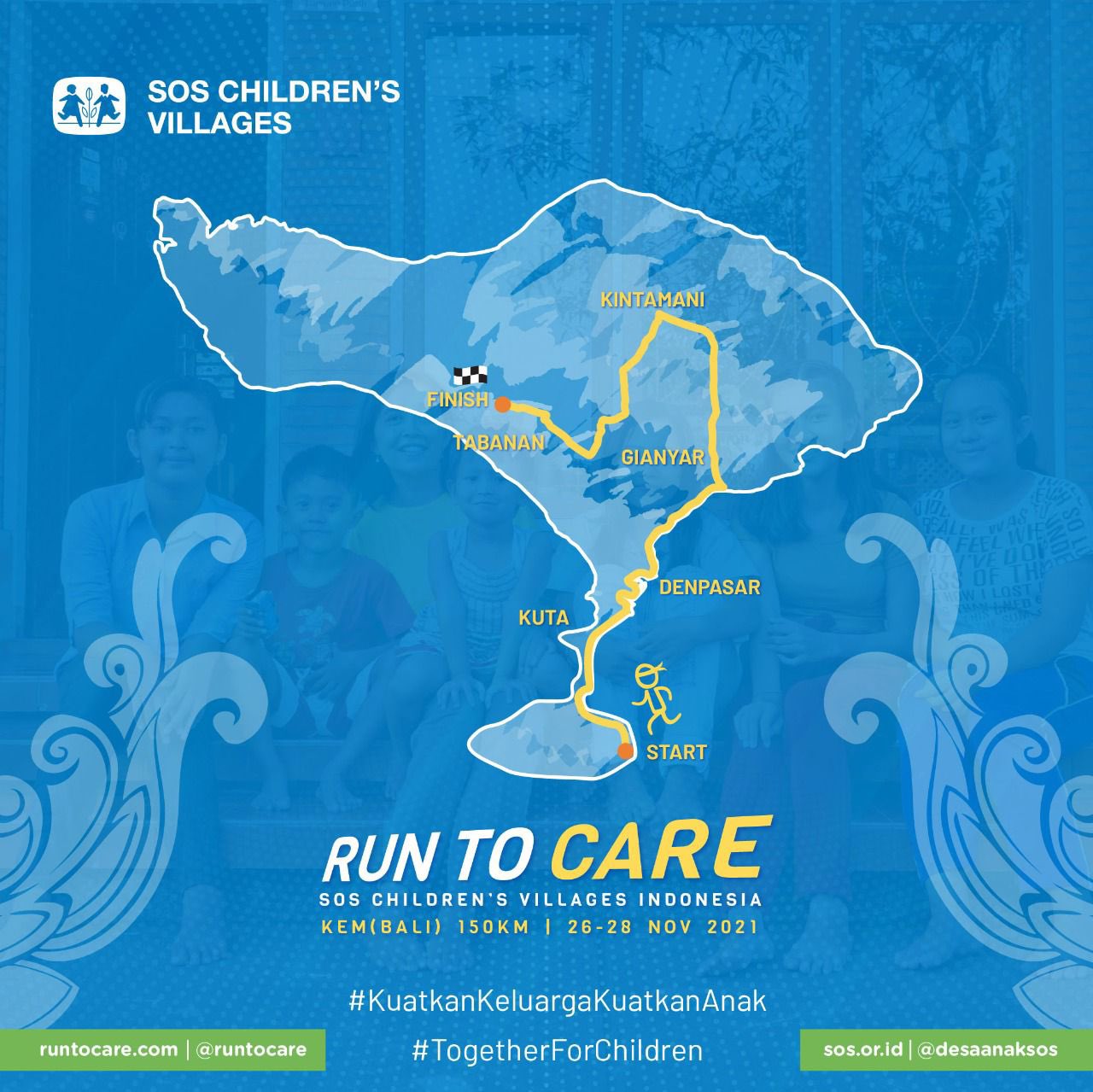 LariKu.info/RTC21

Run to Care – Kem(BALI)


•

26-28 November 2021
IG. #RuntoCare