When
13 Juni – 31 Juli 2022
Venue
Bebas / Anywhere (GPS Base)
Group
50K/100K/150K • Charity/Virtual Run
Open Donation!
Reg. Fee IDR.199rb
– include donation IDR.70rb
Add-Ons 🛍 Merchandise*
👕 Limited Jersey IDR.269rb
😷 Buff Mask IDR.89rb
😷 Viroblock Mask IDR.39rb
💌 Donation min. IDR.20rb
📄 Fundraiser Campaign for SOS Children's Villages Indonesia
–
Reg. by App. 🎫 99 Virtual Race : Run To Care – Virtual
Google Play
/
App Store
RPC
💳 e-Bib 🛍 Merchandise* 👕 Finisher Jersey 🏅 Finisher Medal 📜 e-Certificate 🎁 Doorprize 💌 Donation
Run To Care – Virtual • 2022
"Protect the child then you save the nation" ternyata bukanlah sekedar pepatah biasa. Pemenuhan akan kasih sayang, rasa aman, dan rasa percaya akan membentuk anak-anak menjadi pribadi yang matang nantinya.
Halo #PejuangAnak! Sudah siap Run to Care 2022! Run to Care kembali hadir secara hybrid event,
event offline
yang akan diadakan di Medan pada 22-24 Juli 2022, dan event virtual pada 13 Juni – 31 Juli 2022. Dan kamu-kamu tetap bisa menjadi salah satu penyelamat anak-anak Indonesia yang kehilangan pengasuhan orang tua, dengan berpatisipasi menjadi #PejuangAnak melalui Run to care Virtual 2022 🏃️ Mari bersama-sama membentuk generasi emas untuk masa depan kita 👨👩👧👦
Daftarkan diri kamu sekarang juga ya!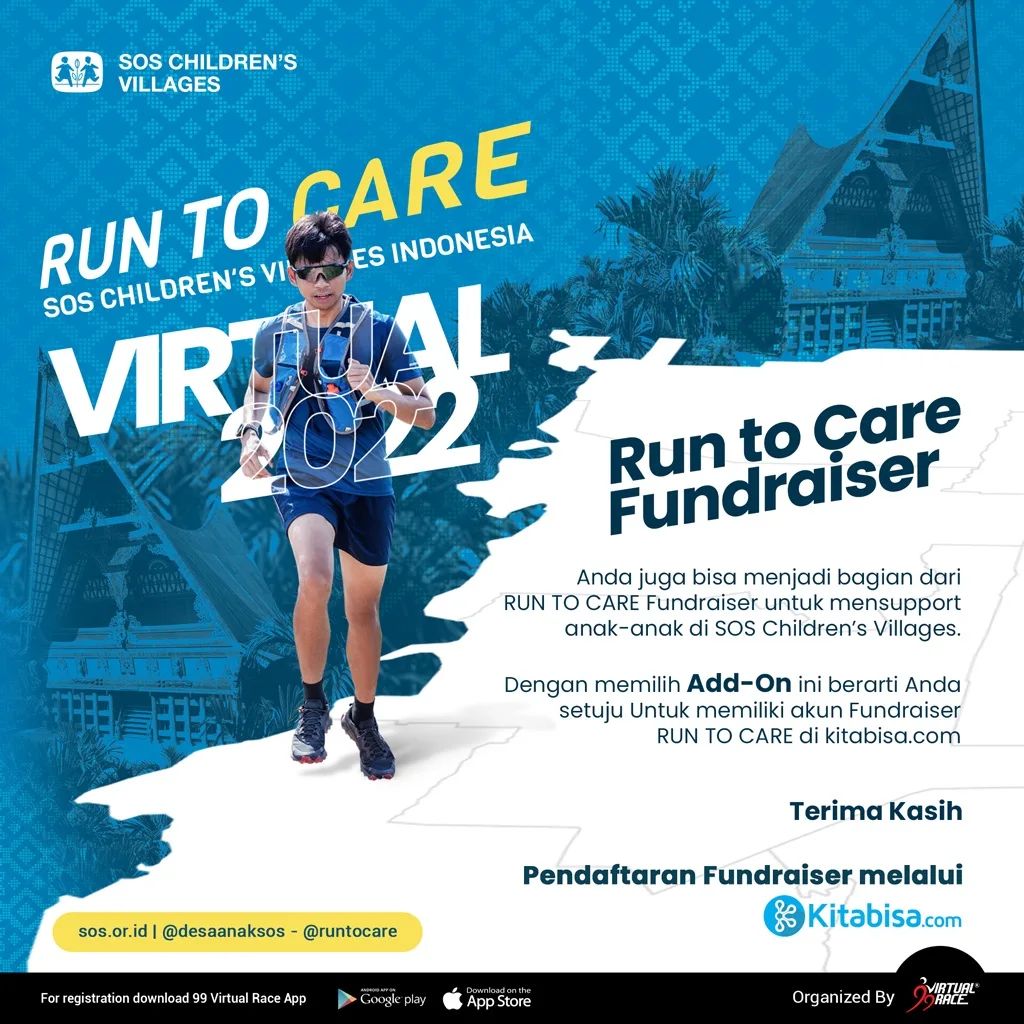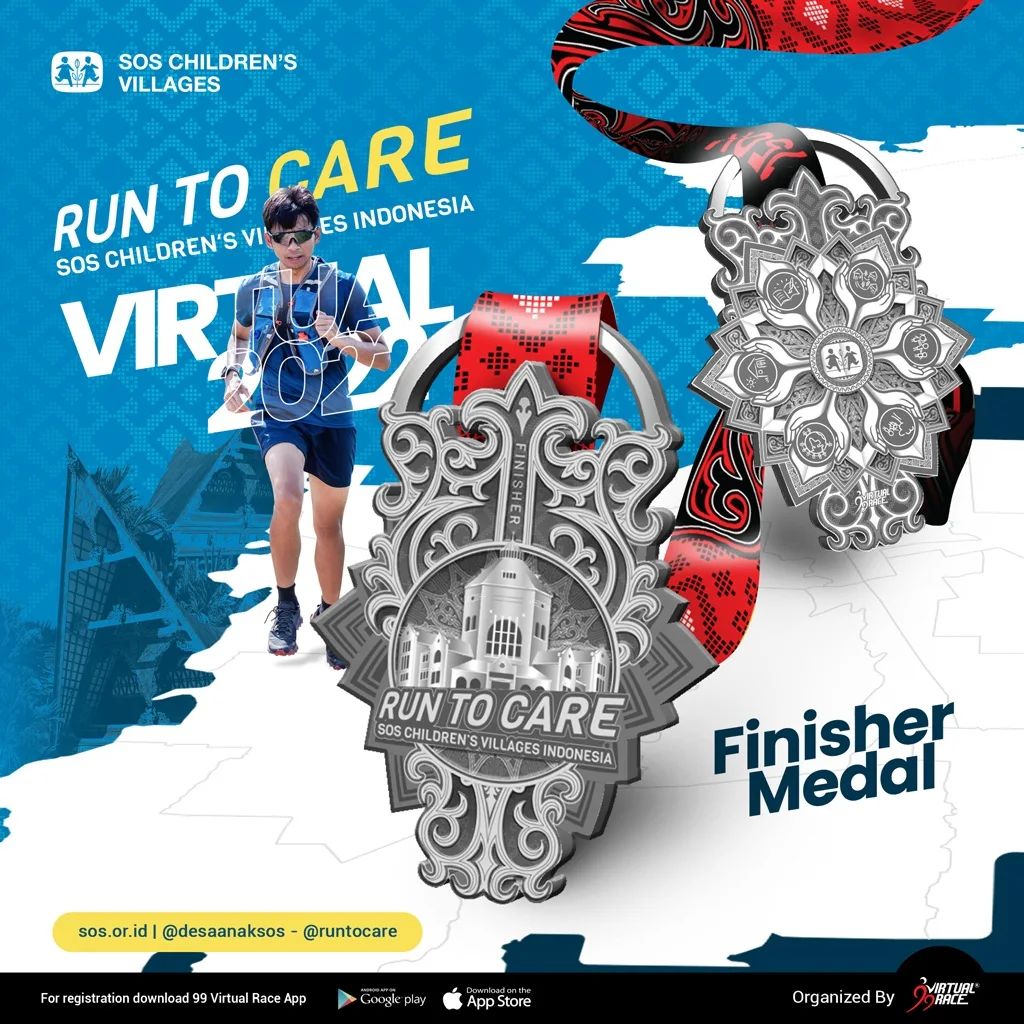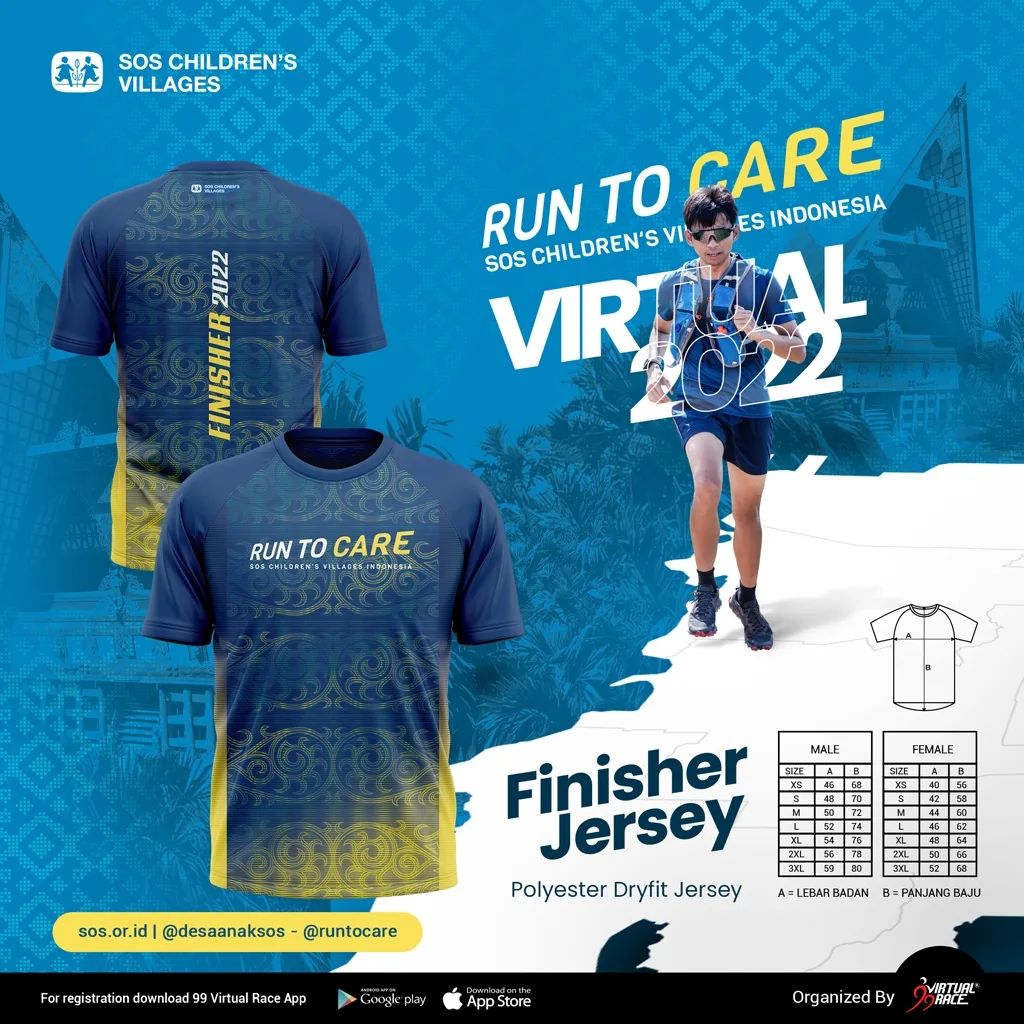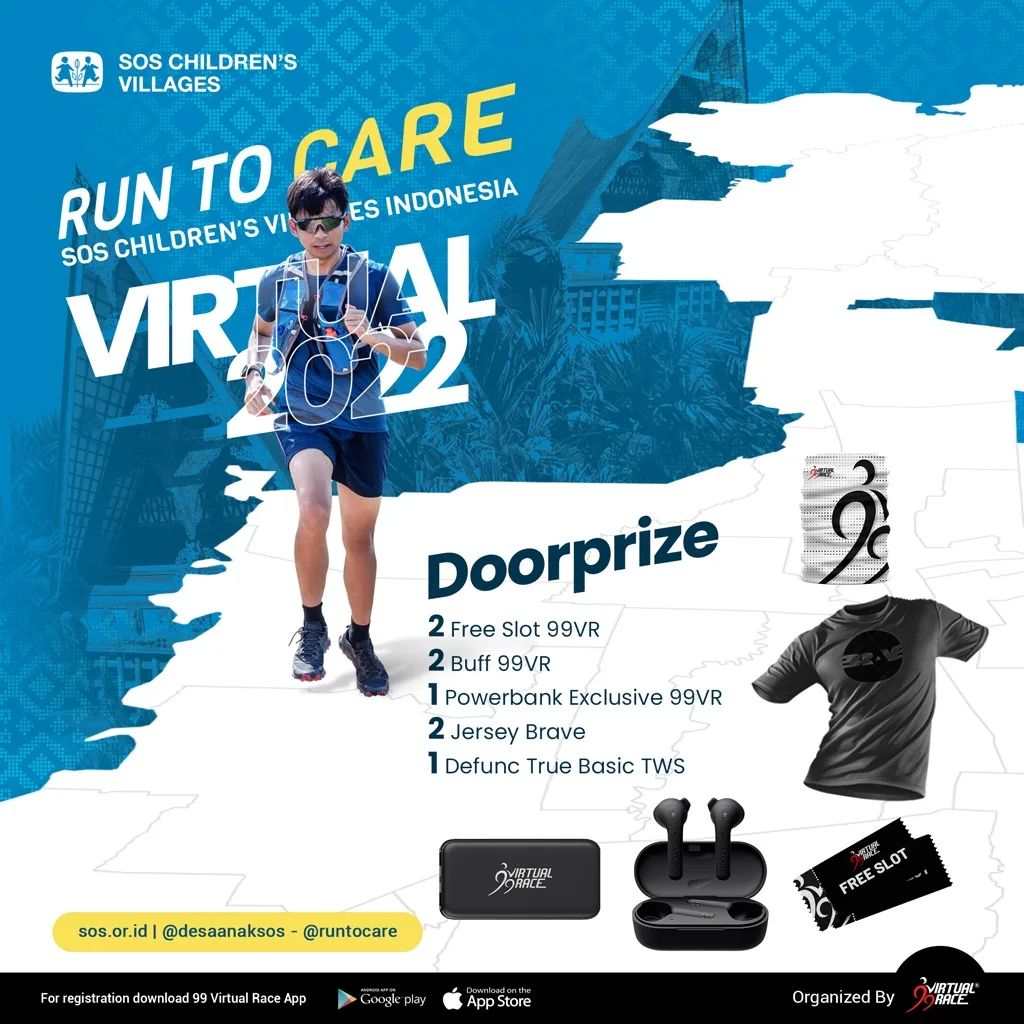 // myAutoSlides - every 2.5 seconds ⏳ ?>
LariKu.info/RTCV22

Run To Care – Virtual


•

13 Juni – 31 Juli 2022
IG. #RunToCareVirtual