When
08 Januari 2017 – 05:00
RPC
jersey Skyrun 2017, fanny pack, wristband Skyrun 2017, and BIB Number.
EO
SMA Labschool Kebayoran, Jakarta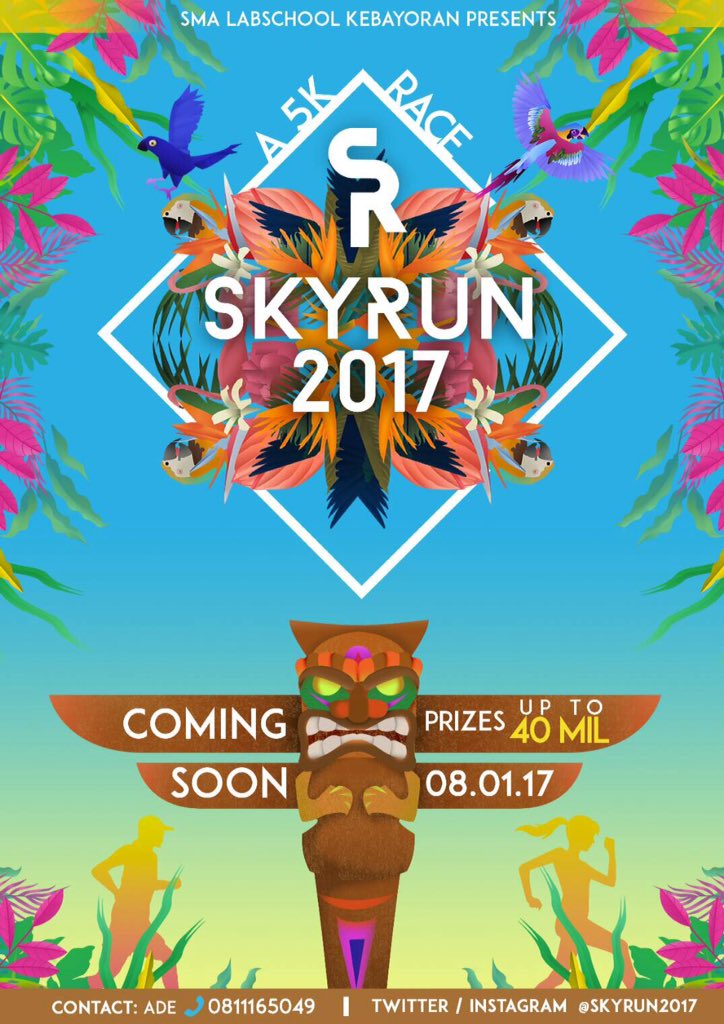 Sky Run • 2017
Skyrun 2017 adalah acara tahunan SMA LABSCHOOL KEBAYORAN yang merupakan lomba lari dengan rute sepanjang 5k. Acara ini dibuka untuk pelajar dan umum.
Sky Run is an annual event presented by students of SMA Labschool Kebayoran, where we hold a running competition that goes by the distance of 5 KM.
This prestigious event is well-known among youngsters as an enthralling race that is pursued by well-known running clubs in Jakarta and is put together with vibrant concepts.
Every year we hold a diferent theme and for this year's theme we present,
Equatorial's Eden
LariKu.info/sky-run-2017 Sky Run


•

08 Januari 2017