When
Minggu, 20 Agustus 2017 @ 06.00
Group
5K • Obstacle Race •• Fun/Road Run
EO
IRun Surabaya x The EVidENT x SPIKE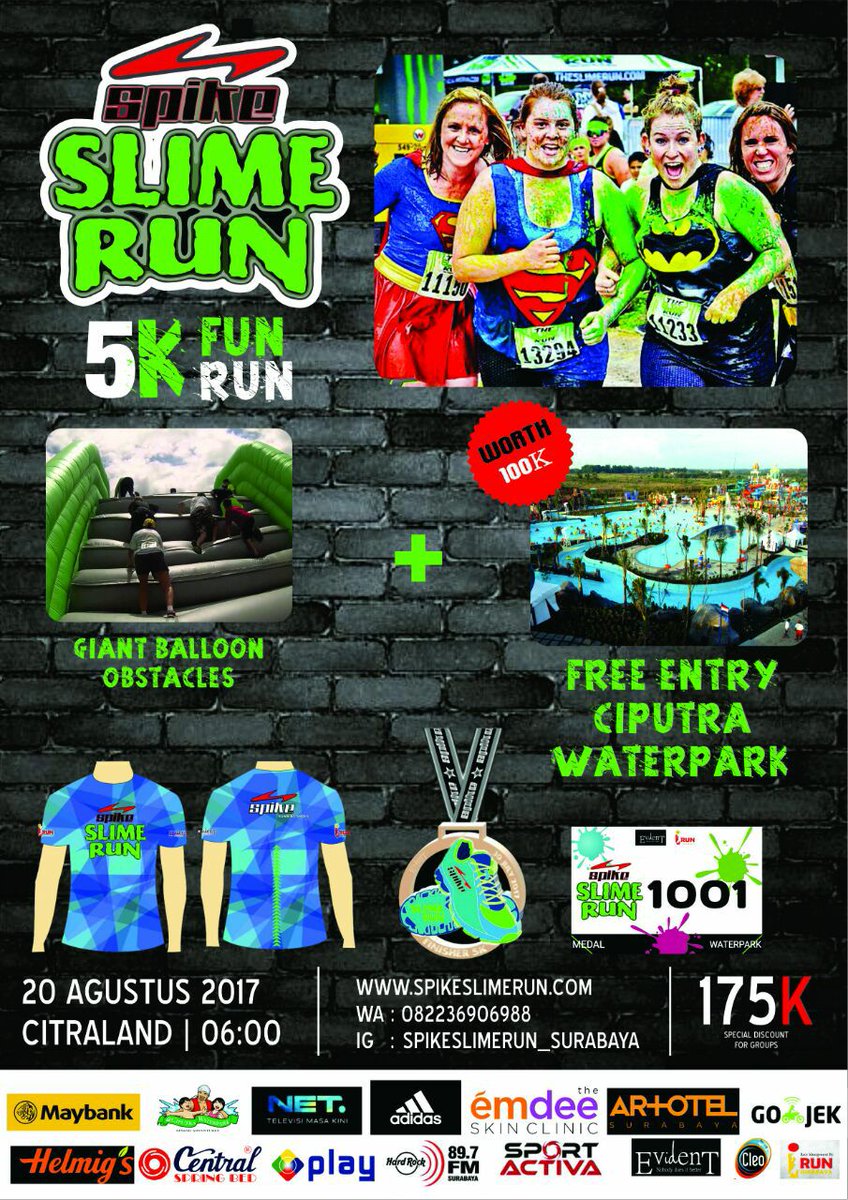 Spike Slime Run • 2017
Jangan lewatin nih acara lari yang dijamin bakalan HAPPENING di Surabaya! "
SPIKE SLIME RUN
" bakal menyajikan sensasi lari disiramin cairan slime buat seru seruan sama temen loe. Buruan.. Catet tanggalnya "31 July 2017" dan ajak keluarga atau temen loe sebanyak banyaknya.
We come again to bring you an ultimate fun filled run!
Are you ready for a SLIME adventure with your family and friends?
Filled with obstacles & slime zones, you will not cross the 5K finish line clean.
It's time to run, fun, and get wet at the
SPIKE SLIME RUN!
LariKu.info/ssrun17 Spike Slime Run


•

20 Agustus 2017
IG. #SpikeSlimeRun