Venue
Kota Solo / Surakarta, Jawa Tengah
RPC
👕 Event Jersey 🛍 Merchandise 🥤 Refreshment 🎁 Doorprize
EO
Pocari Sweat ID x Kemenparekraf RI
Sport (Run) Tourism – Solo • 2022
Runners, sudah siap bergabung bersama di Sport (Run) Tourism?
Siap untuk berlari bersama di kota yang dijuluki sebagai "The Spirit of Java"? Tidak harus sendiri untuk menikmati Kota Solo : Sport (Run) Tourism 2022 hadir kembali!
Pocari Sweat Indonesia bersama Kemenparekraf RI akan mengajak kamu-kamu berlari menyusuri landmark Kota Solo, seperti Keraton Surakarta dan Benteng Vastenburg yang menjadi ikon dari kota kedua perhelatan #PocariSportRunTourism pada hari minggu tanggal 22 Mei 2022. Are you ready to run with us?
Segera daftarkan diri kamu sekarang juga!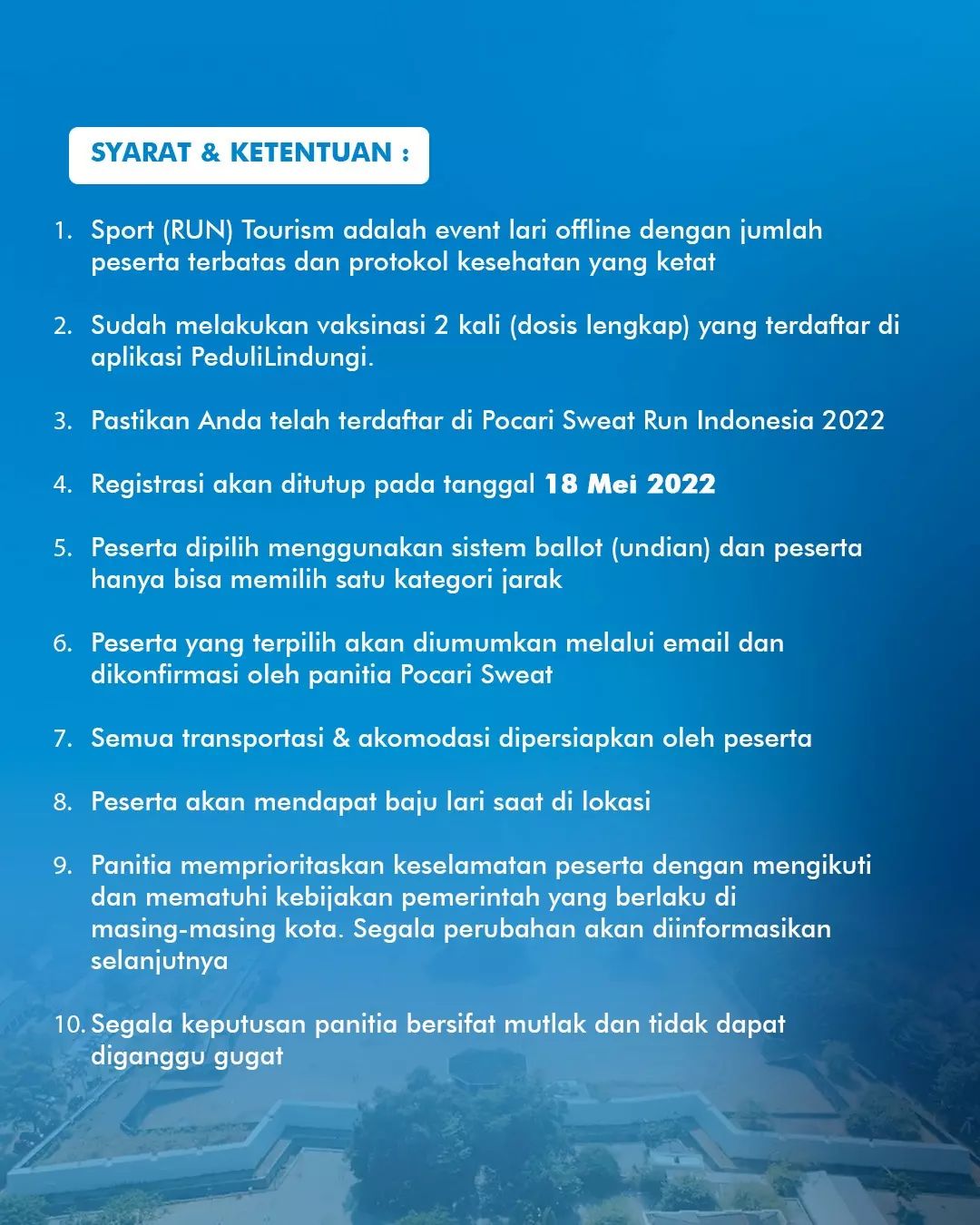 LariKu.info/SRTS22

Sport (Run) Tourism – Solo


•

22 Mei 2022
IG. #SportRunTourism