Venue
–
Start. Batur Geopark Museum – Finish. Resto Apung Kintamani
BUT80 ∙ 77K
UTMB.100K • ITRA.4
EGL.+5190m/-5500m • COT.24h:0m
IDR.1300/1500/1800/2000rb

BUT50 ∙ 51K
UTMB.50K • ITRA.3
EGL.+3100m/-3420m • COT.20h:0m
IDR.1000/1200/1500/1700rb
–
Start/Finish. Resto Apung Kintamani
BUT25 ∙ 23K
UTMB.20K • ITRA.1
EGL.+1490m/-1490m • COT.10h:0m
IDR.700/900/1200/1400rb
BUT10 ∙ 11K
EGL.+540m/-540m • COT.6h:0m
IDR.400/600/900/1100rb
Limited Slots!
Early Bird ends 30 April 2022
Add-Ons* Shuttle Bus Transfers
Online 🎫 baliultratrail∙com
Reg. ends 09 Juli 2022
RPC
💳 Bib 🎟 Permit 👕 Event Tee 🏅 Finisher Medal 🥤 Hydration 🚑 Medic 📜 e-Certificate
🗓️
30-31 Juli 2022
Race Briefing via Zoom/Youtube
🏬
05-06 Agustus 2022
Race Expo @ Resto Apung, Kintamani
etc
The personal information is also used for registration of points for the various circuits (such as Asia Trail Master) and/or for qualifying points for other races (e.g. ITRA, UTMB).
–
Medic Cert.
Age Limit is open to anyone 18 years or above as at the date of the event.
Participants need to provide a medical certificate at the latest by 15 July 2022. Keep the original physical copy and hand it during race pack collection.
–
Qualification
BUT80 : Complete Trail Race 50K @ 2018-2021
BUT50 : Complete Trail Race 30K / Road Race 42K @ 2018-2021
BUT25/10 : No qualification is required, but consider the nature of terrain and weather.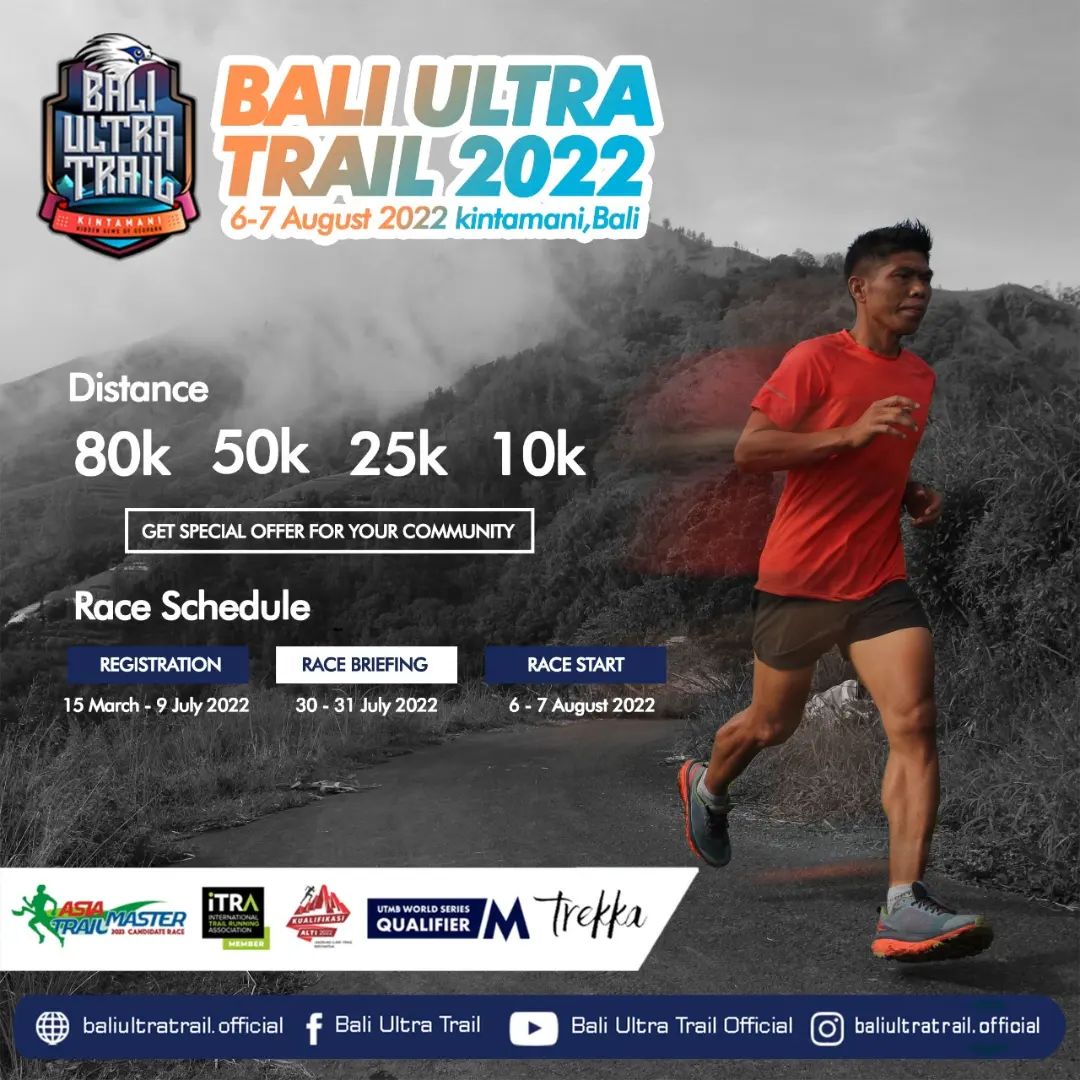 Telkomsel Bali Ultra Trail • 2022
Hi runners around the globe! After two years of suspension, we are back to revisit and discover the most challenging, epic and prestigious trail running competition: "Telkomsel Bali Ultra Trail 2022". The long and short distance track brings light to amazing scenic views of Batur UNESCO Global Geopark. This event will be held in Kintamani, Bali, where the amazing views of mountains, lakes, forests, villages, hot springs and the friendliness of local residents will shape an unforgettable experience.
The course runs through mountain, crater rim, lava boulders, villages, hills with scenic view of one of the most beautiful calderas in the world. A great first-time challenge, also for adrenaline junkies. Prepare yourself for the personal challenge and training hard. The course is challenging, scenic, technical but mostly runnable. Cut-off times is challenging. Every finisher receives a beautiful medal at the finish line. So what are you waiting for? Let's join the race!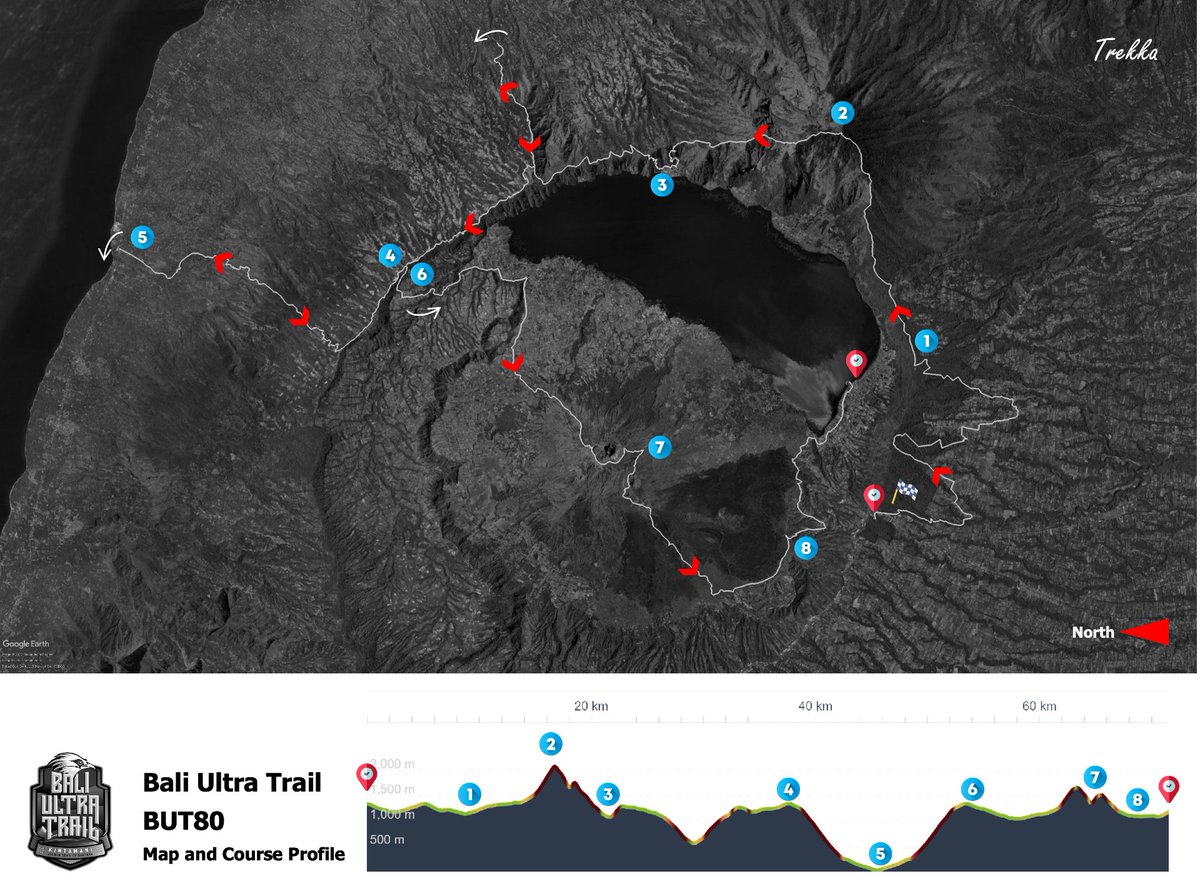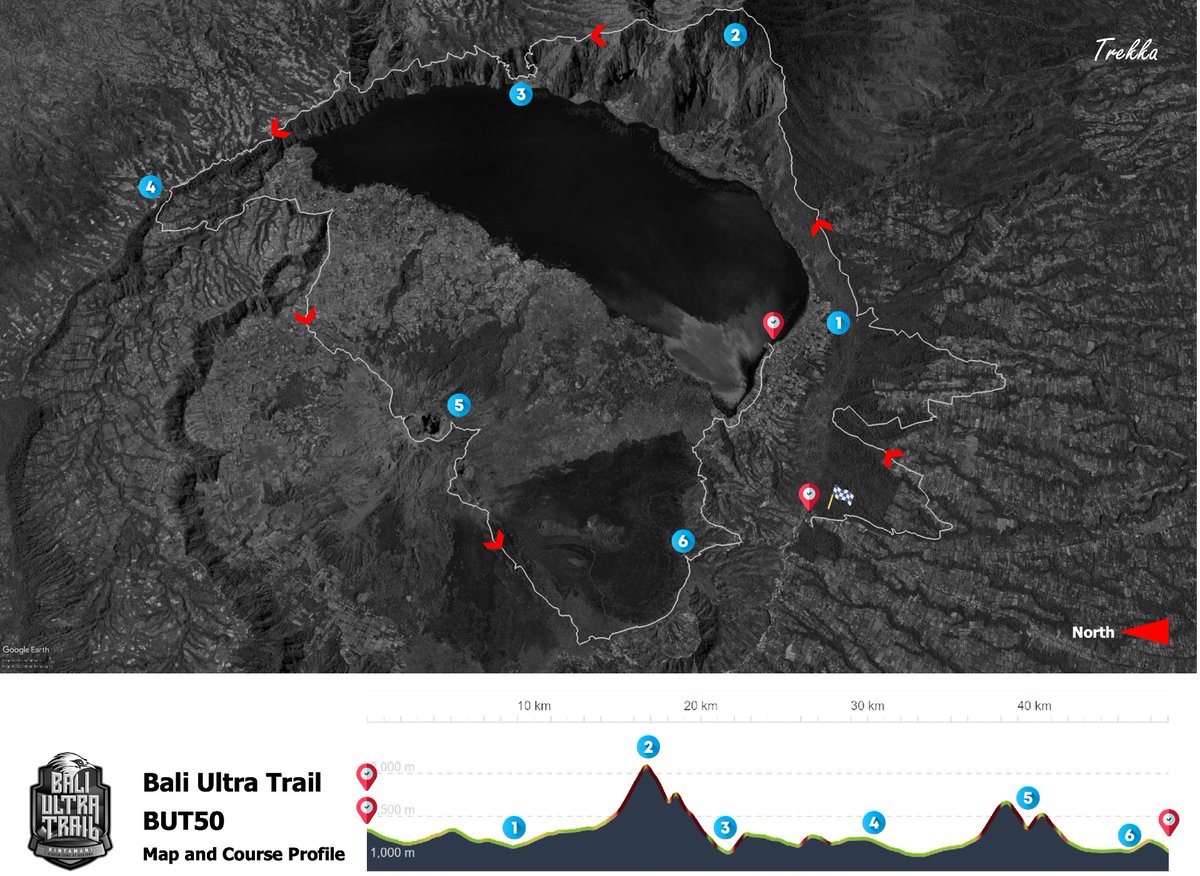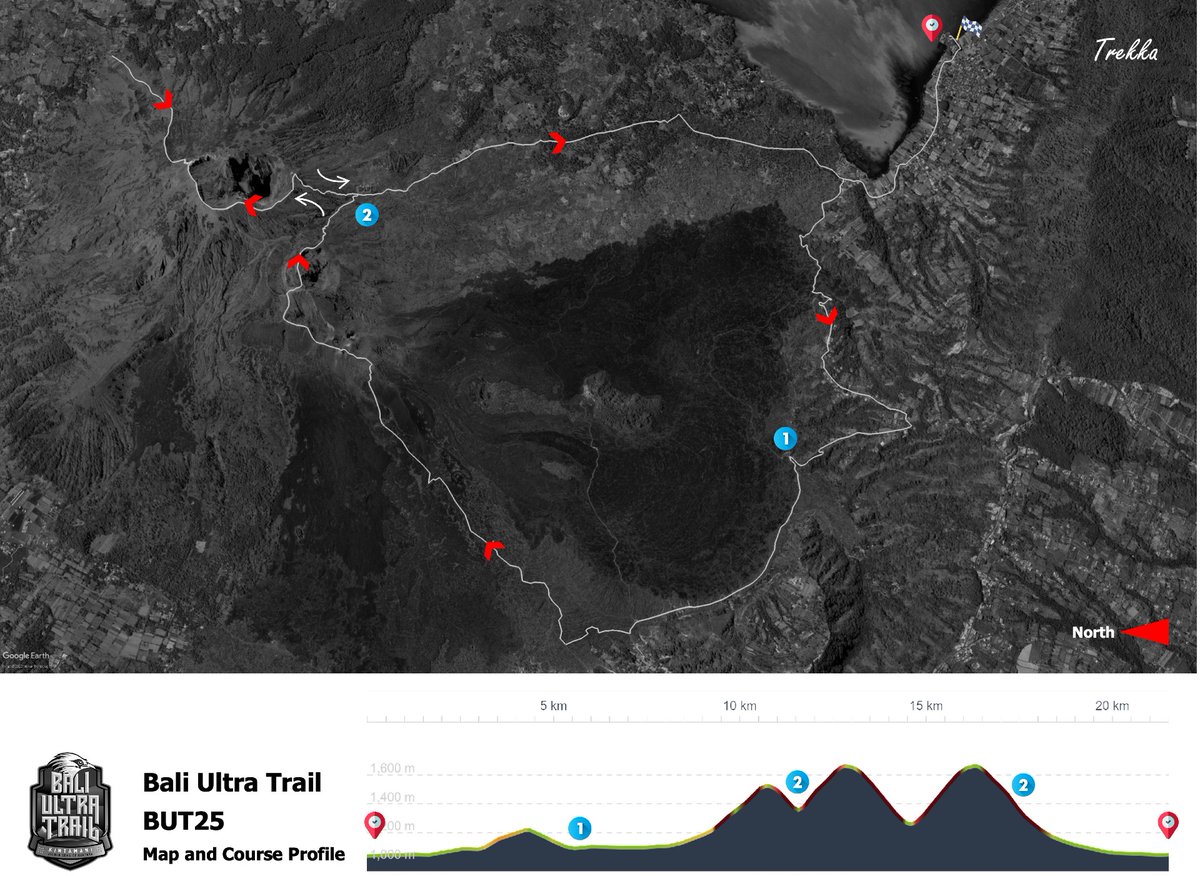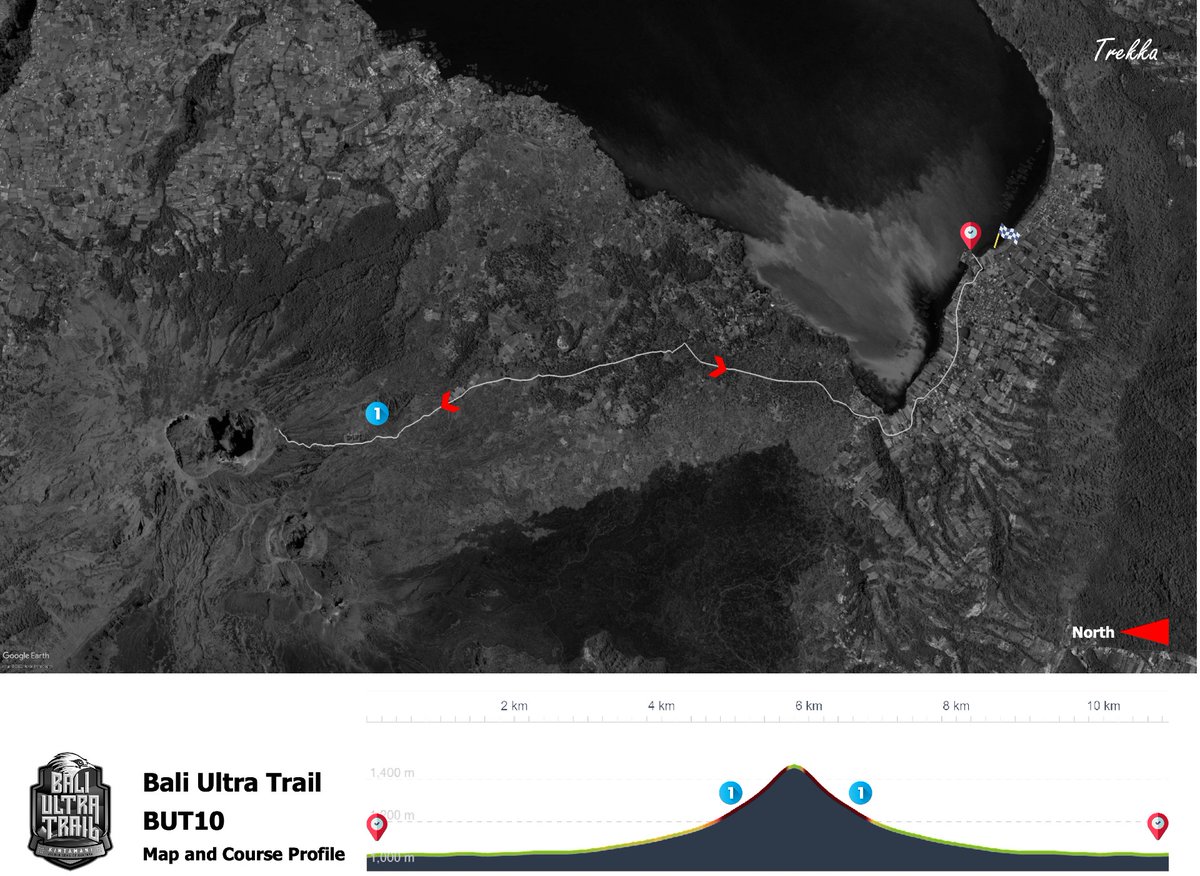 LariKu.info/BUT22

Bali Ultra Trail


•

06-07 Agustus 2022
IG. #BaliUltraTrail
Related News

329

| Telkomsel Bali Ultra Trail • 2022
No News