Venue
Toraja, Sulawesi Selatan
Group
• Road Run
5K • IDR.130/175rb
10K • IDR.175/250rb
21K • IDR.225/350/400/800rb
42K • IDR.275/550/550/1100rb
Early Bird until 28 Feb 2018
Online.
bit.ly/toramar
Offline.
Makale : Toko Citra Karya Elektronik – Jl. Amore 19 Makale, Tana Toraja • 0812.4548.6484
Rantepao : Warung Makan La Moraipa' – Jl. Sam Ratulangi 34, Rantepao, Toraja Utara • 0853.9522.2244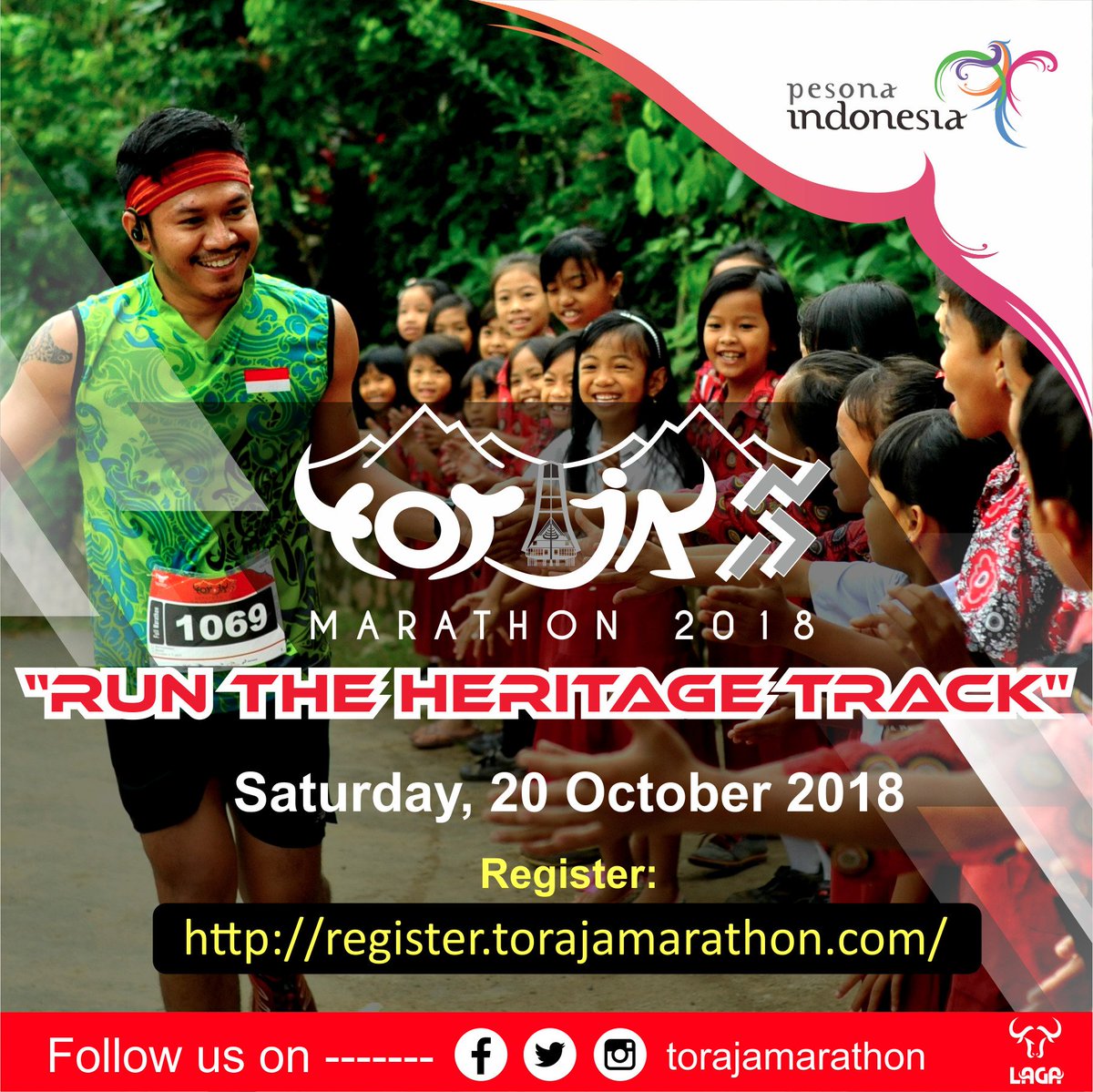 Toraja Marathon • 2018
A history has was well written. An initiative made by a few young Torajans were welcomed by the whole community along with he government and private sectors making it the one of the biggest communal movements ever happened that brought a positive vibe to the region.
It certainly was more than just a race. The spectators brought home with them a feeling of motivation. Runners brought home with them a beautiful feeling of having found a second home, that is Toraja.
LariKu.info/Toraja18 Toraja Marathon


•

20 Oktober 2018
IG. #TorajaMarathon