Group
• Vertical/Trail Run
5K • COT.2h30m
Info
+63-9255566692
+62-85230300222
info.ijentrailrunning@gmail.com
RPC
Event Tees • Bib • Finisher Medals + Shirt • Refreshment
Prize
Top 3 Podium Finisher's Trophy (male and female) No Cash Prize!!
EO
Vertical To Sky (V2S) Philippines + Egon Trails Indonesia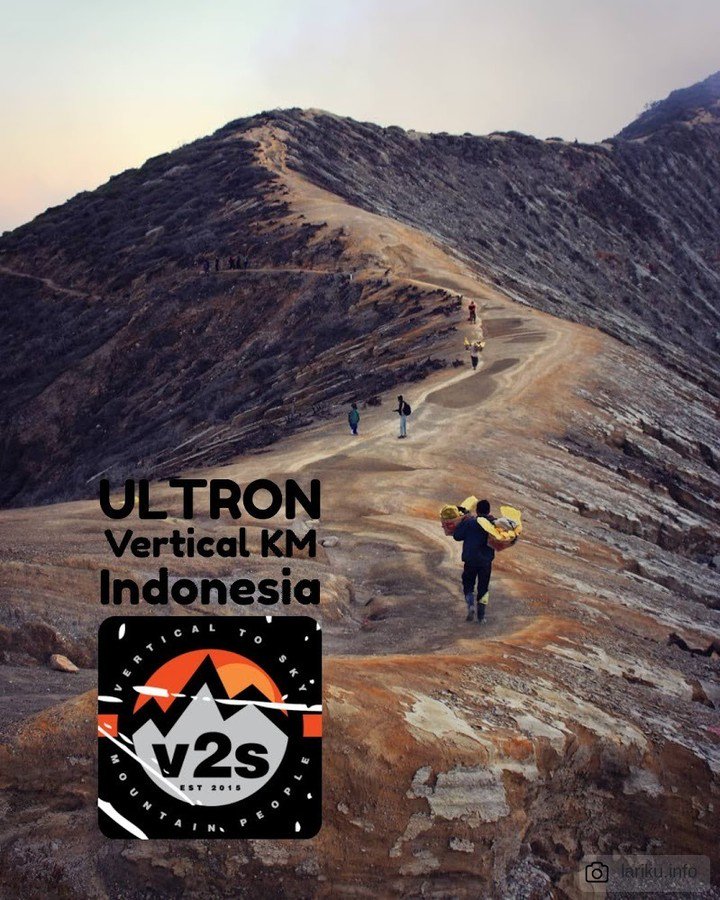 Ultron Vertical KM – Indonesia • 2019
Ultron Vertical Kilometer – Indonesia is an international partnership between Vertical To Sky in Philippines and Egon Trails in Indonesia. This race is part of Ultron Vertical Kilometer Asian series, which started August 2018 at Mt. Loay, Sta Cruz, Davao Del Sur, Philippines.
As a tradition, Vertical Kilometer is only a 5km lung busting race with 1000+ meters of elevation gain for only 2 and half hours cut-off! Part of this series will take you to the famous blue fire caldera of Ijen summit at 2,400 meters above sea level!
LariKu.info/Ultron19
Ultron Vertical KM – Indonesia • 29 Juni 2019