It is with deep regret that we announce the cancellation of the Bintan International Marathon 2018 scheduled on 15 July 2018, at Lagoi Bay, Bintan Indonesia. The cancellation is due to unforeseen circumstances that would have impacted the overall event quality.
It was a difficult decision to make and we sincerely apologise to all those who have registered for the event. All registered runners will be receiving a full refund of their participation fee within 30 working days. All enquiries regarding the event or the refund can be forwarded to bintanmarathon@orangeroom.com.sg
When
15 Juli 2018
POSTPONE!
---
Venue
Lagoi Bay, Teluk Sebong, Bintan, Kepulauan Riau
Group
•• Road Run
42K • $60
21K • $50
10K • $40
10K Charity Corporate
RPC
Singlet, Bag, Bib & Chip, Finisher Medal, Finisher E-Certificate • Half / Full Marathon + Finisher Tee-Shirt & Fresh Coconut
14 July 2018 @ 9am – 5pm ~ Lagoi Bay, Plaza Lagoi, Bintan
Prize
for 1st – 10th winner each Elite / Open Marathon @ male & female
EO
Orange Room + Bintan Resorts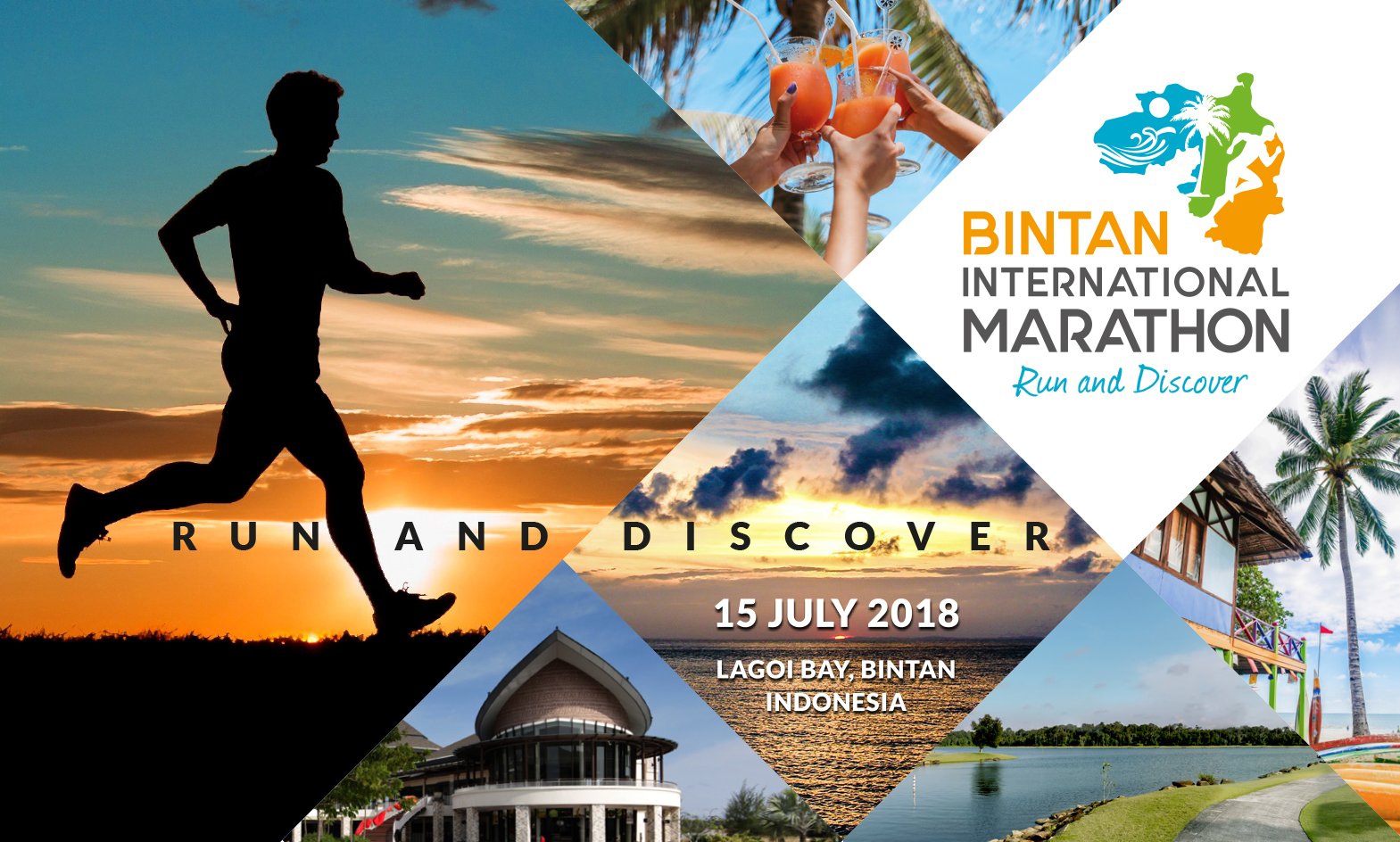 Bintan International Marathon • 2018
Dalam agenda lomba lari ini, para peserta, yang terdiri atas atlet dan wisatawan, akan diajak mengeksplorasi keindahan Bintan dengan melewati jalur-jalur pariwisata unggulan. Jalur lari Bintan International Marathon meliputi Lagoi Bay Plaza, Laguna Bintan Golf, dan Bandar Bentan Telani atau pelabuhan feri. Kemudian menuju kawasan dormitory, Treasure Bay Bintan atau kolam renang terbesar se-Asia Tenggara, dan kembali ke Lagoi Bay Plaza sebagai titik finis.
The Bintan International Marathon 2018 is Bintan Resort's inaugural world-class running event. It will feature some of the region's top long distance runners.
Happening on 15 July 2018 on the picturesque island of Bintan, the event promises to be a welcome addition to the Indonesian island's annual suite of world class sporting events such as Tour de Bintan, Bintan Triathlon and Ironman Bintan.
The event will have three categories, the full marathon, half marathon and a 10km Charity run. The 10km category will also include a corporate charity run, for corporations to give back to society as they raise funds for a soon to-be-named local charity.
LariKu.info/bim18
Bintan International Marathon

•
15 Juli 2018