Early Bird IDR.200rb until 31 Maret 2017
Normal Price IDR.250rb until 05 Mei 2017
Online.
bit.ly/prasmulo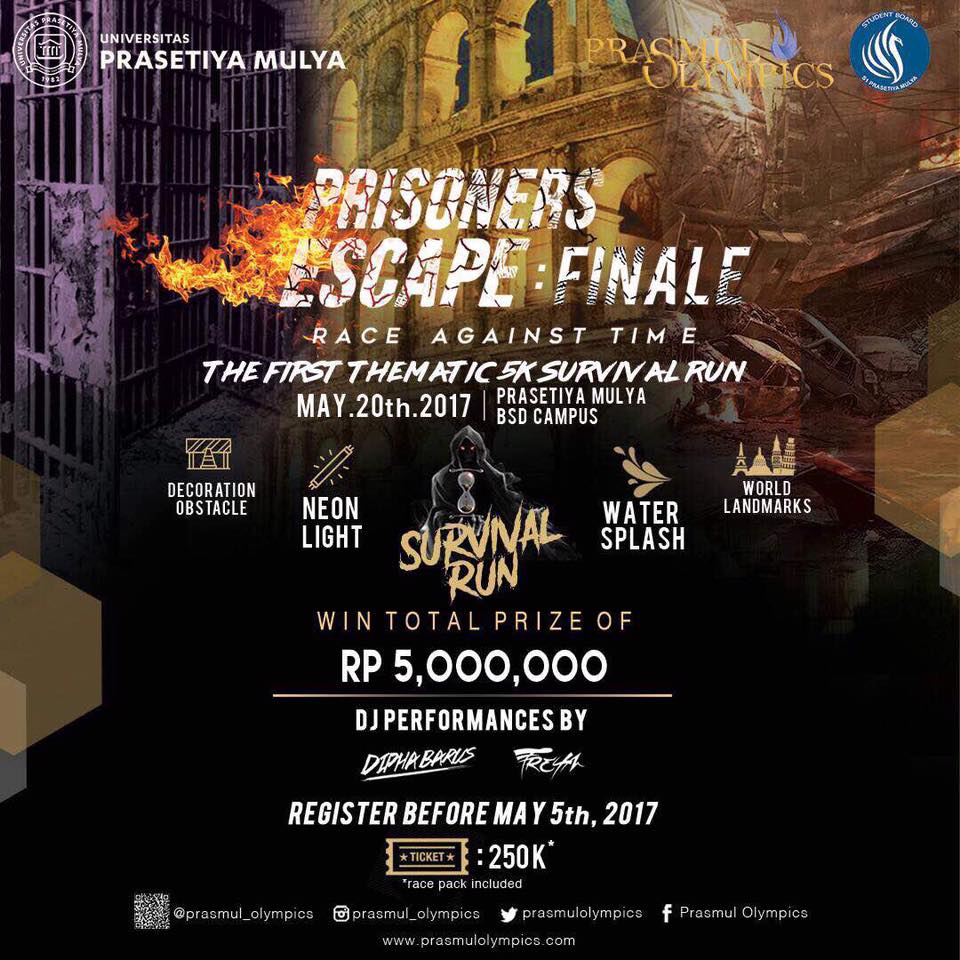 Prisoners Escape : Finale • 2017
Let's join the competition and our spectacular running event "
Prisoners Escape : Finale
" Join the first thematic 5k Survival Run at Prasetiya Mulya BSD Campus on 20th May 2017. It's open for public. Prisoner escape, the annual event presented by Prasmul Olympics is a thematic 5k Run wrapped in unique and different themes each year to celebrate the spirit of freedom. This year, you will travel through time and embrace the excitement from the first Prisoners Escape until the last and final of Prisoners Escape … Summarizing the success of the past two Prisoners Escape; Prisoner Escape 2015 took you to a place where you were a prisoner and need to escape from police department to gain your freedom. Prisoners Escape 2015 is also the first thematic neon blast run in Indonesia!
Prisoner escape: Rome took you to the magnificent Ancient Rome era with unexpected challenges along the route! We've been escaping the whole time and every mission is more than just about escaping. It's about gaining your freedom. This is what we've been preparing for you the whole time; to uncover your identity and enter the new beginning. Can you survive from "timeseeker" by travelling through time and escape the world's apocalypse to create a new era. Be prepared and don't let anything blocks up your way to freedom. Protect your "lifetime" from the attack of the "timeseeker". Let's RUN and SURVIVE!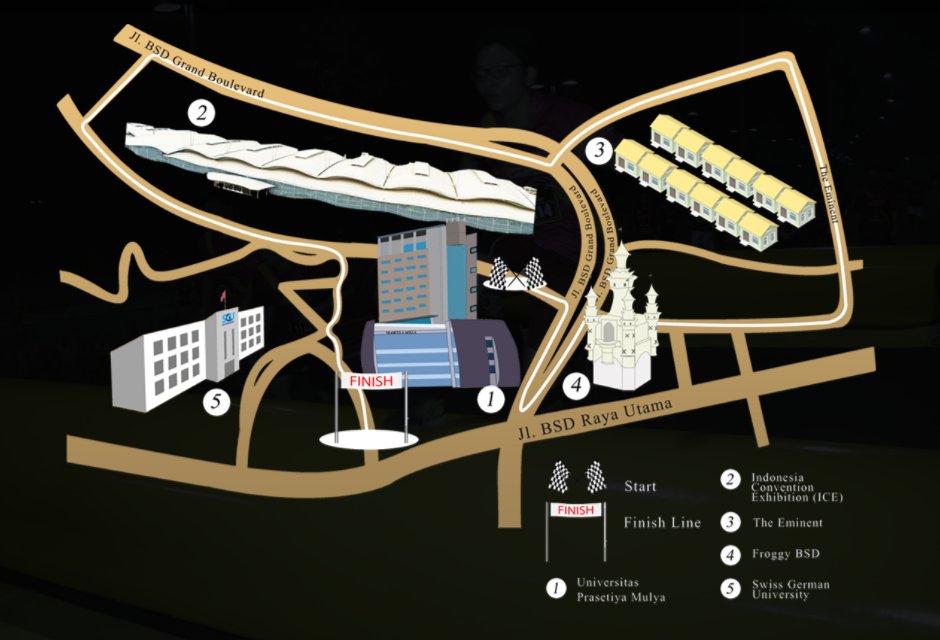 LariKu.info/prisoners-escape-finale-2017 Prisoners Escape : Finale


•

20 Mei 2017