EO
Serikat Pemuda Toraja (SPT)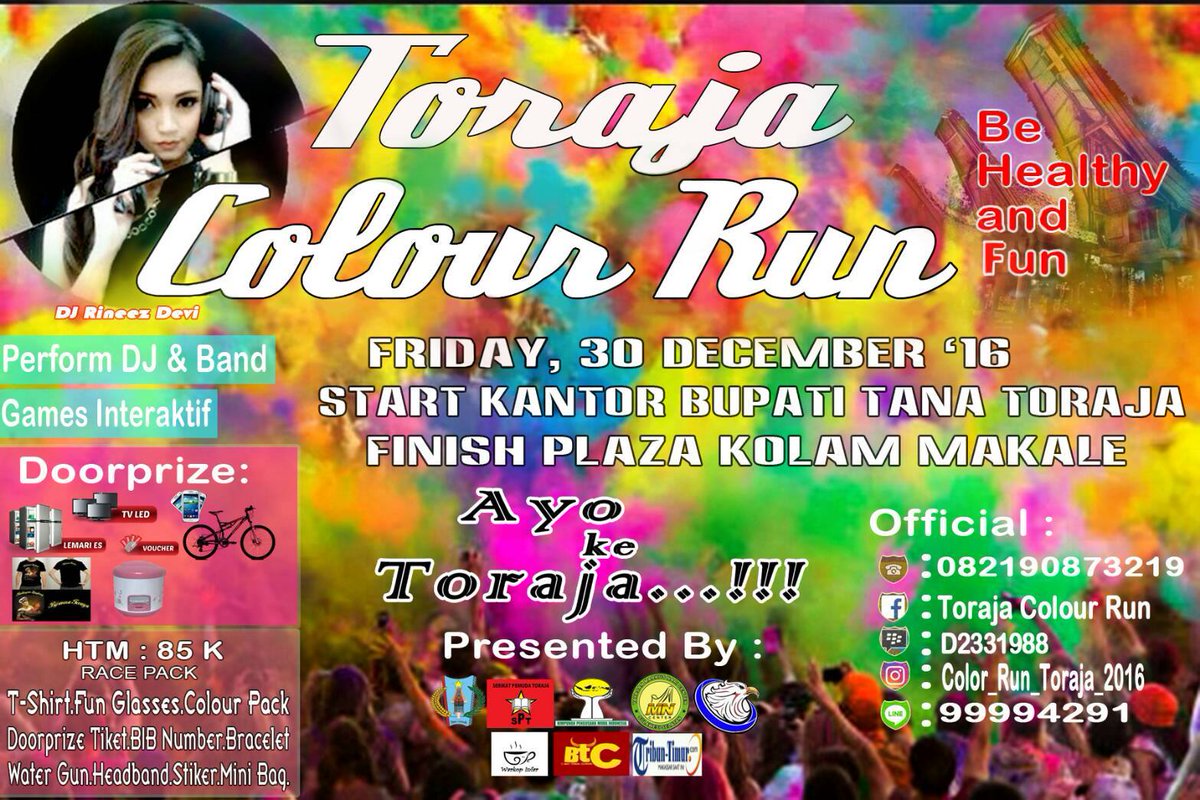 Toraja Color Run ~ 2016
Serikat Pemuda Toraja (SPT) bekerja sama dengan Dinas Pariwisata Tana Toraja akan menggelar Color Run Toraja pada event Lovely Desember di Kecamatan Makale, Tana Toraja.
Mengusung tag line Be Healty and Fun, Tana Toraja Color Run 2016 akan digelar pada 30 Desember 2016 mendatang. Toraja Colour Run juga akan diramaikan dengan penampilan Band, games seru dan Doorprize.
Untuk pendaftaran Toraja Color Run 2016 sudah dapat dilakukan mulai 4 November 2016. Dengan membayar biaya pendaftaran sebesar Rp.85.000,-, peserta akan mendapatkan atribut Kaos, Kaca mata, mini bag, howdin Powder, pistol air, gelang, dan ikat kepala. Lomba akan mengambil start di Kantor Bupati Kabupaten Tana Toraja dan finish di Plaza Makale atau kolam makale.
Color Run Tana Toraja nanti akan lebih meriah dengan berbagai hiburan dan fasilitas lebih dengan kehadiran band nasional, serta menghadirkan bintang tamu DJ Rineez Devi dari Jakarta.
LariKu.info/toraja-color-run-2016
Toraja Color Run • 30 Desember 2016