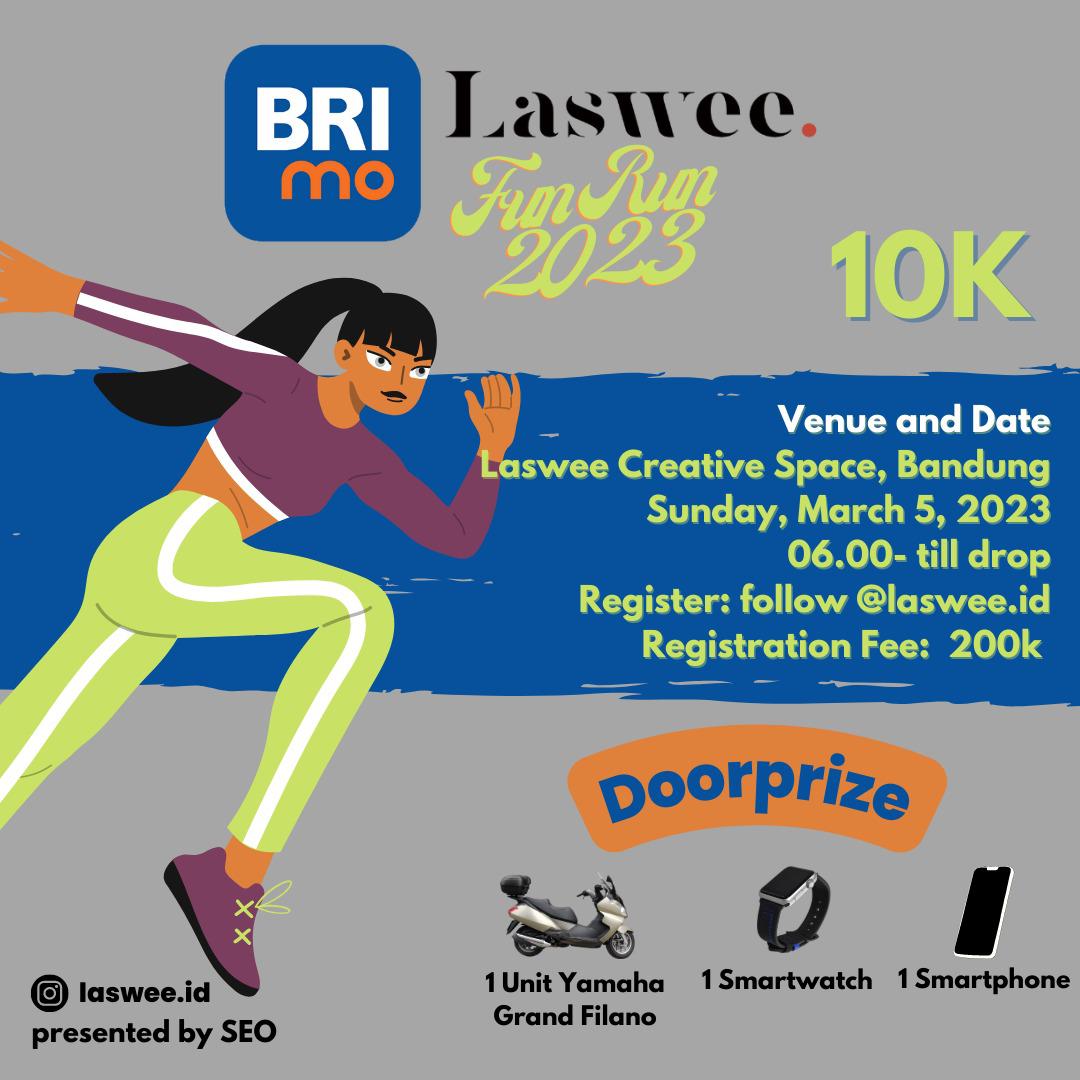 Laswee Fun Run • 2023
Laswee merupakan sebuah creative space di Bandung yang terlah berdiri sejak tahun 2021. Laswee Creative Space diorientasikan menjadi tempat berkumpulnya komunitas dari berbagai bidang kreatif seperti seni, desain, musik, atau olahraga, untuk melakukan berbagai kegiatan. Di Laswee kamu-kamu bisa belanja, jajan makanan, Nongkrong sambil ngopi-ngopi, atau nikmatin event yang sedang berlangsung.
Nah kali ini Laswee akan kembali mengadakan kegiatan bertajuk "Laswee Fun Run", yang akan diadakan pada Minggu pagi tanggal 05 Maret 2023, tempatnya di Laswee Creative Space, Kota Bandung dong. Pasti bakal seru nihh .. apalagi Doorprize-nya juga seru dongg .. Jadi moment yang di tunggu-tunggu para pelari .. Let's do the fun and the run! We'll see ya soon in Bandung. Jangan lupa ikuti akun
instagram Laswee
untuk update kegiatannya ya.
LariKu.info/Laswee23
•

Laswee Fun Run


•

05 Maret 2023
IG. #LasweeFunRun